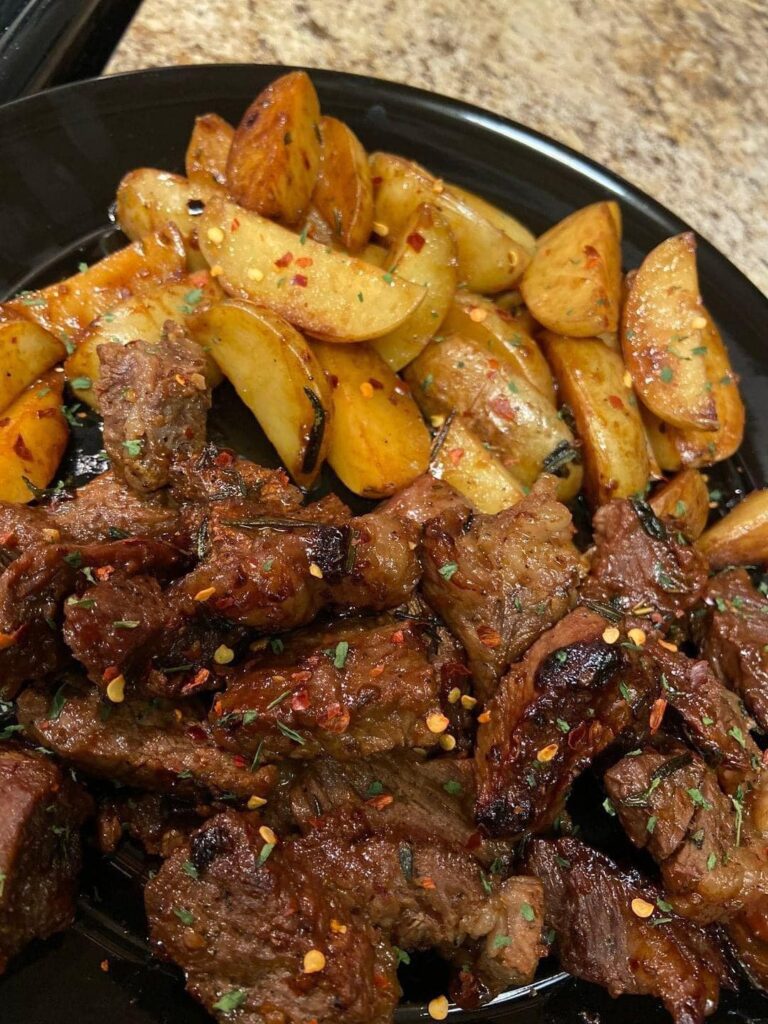 A Culinary Legacy: GARLIC BUTTER STEAK AND POTATOES SKILLET
In the annals of culinary mastery, some dishes transcend mere recipes and become legends. One such legend resides in the heart of my friend's family, a culinary marvel that has been perfected through generations: the Garlic Butter Steak and Potatoes Skillet. This dish is a testament to the artistry and love that can be infused into a meal, turning it into a masterpiece that leaves a lasting impression on all who are fortunate enough to taste it.
It all began with auntie Laura, the mother of my best friend's family, a woman whose kitchen was not just a place of cooking, but a sanctuary of creation and expression. Her Garlic Butter Steak and Potatoes Skillet was nothing short of a revelation, a symphony of flavors and textures that danced on the taste buds and warmed the soul.
This dish, borne from the hands and heart of my friend's mother, is a testament to the transformative power of culinary passion. With each bite, it tells a story of tradition, creativity, and the profound connection that food has to our deepest emotions. It's not just a meal; it's an experience that leaves an indelible mark on the soul.
THE INGREDIENTS LIST:
2 large ribeye steaks.
4 large potatoes, washed and sliced into thick rounds.
6 garlic cloves, minced.
1/2 Cup.Of unsalted butter.
Fresh rosemary sprigs.
Salt and black pepper to taste.
Olive oil for searing.
For Ingredients And Complete Cooking Instructions Please Head On keep on Reading (>)