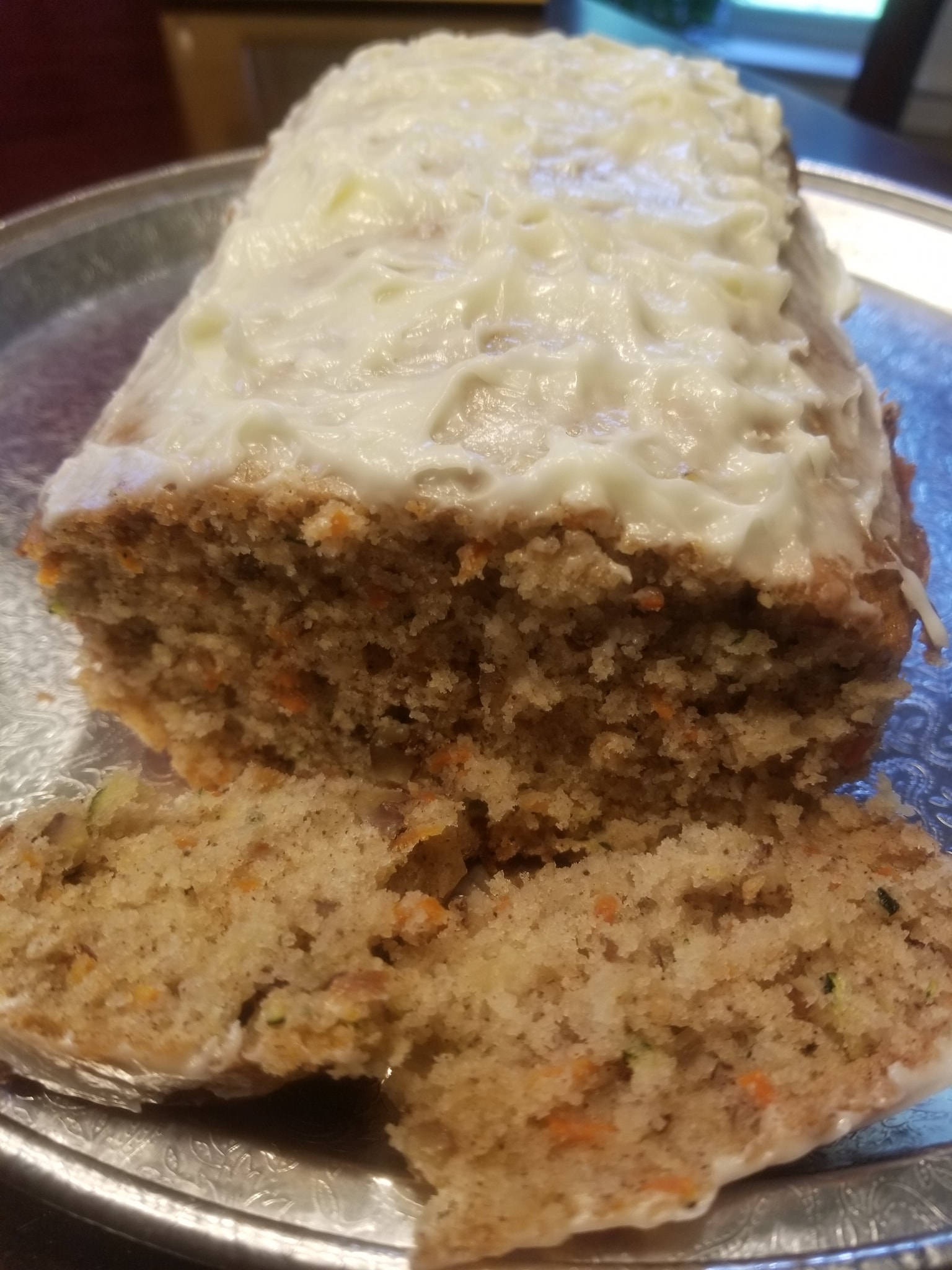 How to make apple and cinnamon bread?
Ingredients:
1 apple, peeled and chopped.
1 1/2 cups all-purpose flour.
1/3 cup brown sugar.
2/3 cup white sugar.
1/2 cup softened butter.
1/2 cup milk.
2 large eggs.
1 1/2 teaspoon pure vanilla extract.
1 3/4 teaspoon baking powder.
1 teaspoon ground cinnamon.
instructions:
Step 1:
Preheat oven to 350 degrees Fahrenheit, spread butter and sprinkle flour on a loaf pan.
Step 2:
In a medium bowl, mix brown sugar and cinnamon and set aside.
Step 3:
In a bowl with an electric mixer, beat the white sugar and butter until smooth and fluffy.
The fourth step:
Add eggs, one by one, and beat after each addition until well mixed, then add vanilla extract.
Fifth step:
In another bowl, mix the flour and baking powder and whisk into a mixture of butter. Add the milk to the butter until it is creamy.
The Sixth Step:
Transfer half of the mixture to the prepared loaf tray. Then we add half the amount of apples and half of the cinnamon mixture with brown sugar. Put the apple mixture on the dough.
The seventh step:
Pour over the rest of the mixture, then add the remaining apples and a mixture of brown sugar and cinnamon.
The Eighth Step:
Bake for 30 to 40 minutes. Let it cool down for 12 minutes before serving.
Enjoy.