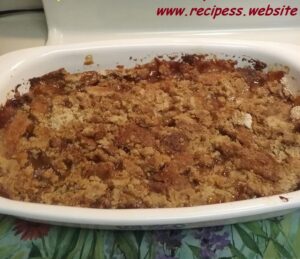 HOW TO MAKE APPLE PECAN CAKE WITH CARAMEL GLAZE?
Today's cake is an absolutely delicious cake full of apples and pecans with a creamy caramel glaze, super moist, and fluffy.
INGREDIENTS :
2 cups granulated sugar.
3 cups cake flour.
4 large eggs.
1 cup of vegetable oil.
1 teaspoon baking soda.
2 teaspoons pure vanilla extract.
4 peeled and chopped apples.
1 cup chopped pecans.
FOR CARAMEL GALZE I USED:
1/4 cup whole milk.
1 cup of brown sugar.
1 teaspoon vanilla.
3/4 cup butter.
INSTRUCTIONS :
Step 1:
I preheated the oven to 350°F.
Step 2:
I mixed oil, eggs, and sugar in a large mixing bowl, until light and creamy.
Step 3:
In another bowl, I whisked dry ingredients: flour, baking soda, salt, and cinnamon, then I added it to the first bowl. I added vanilla, apples, and pecans and mixing again.
Step 4:
I poured the batter into a pre-greased tube pan and baked it for 50- 60 minutes.
Step 5:
Meanwhile, I prepared the Glaze, using a small saucepan, I melted butter, added sugar and milk, and make it boiled over low heat for 10 min, stirring gently.
Step 6:
I removed it from heat and added vanilla, then I poured it over the top of the cake, and chilled it in the refrigerator for 30 minutes.
ENJOY!