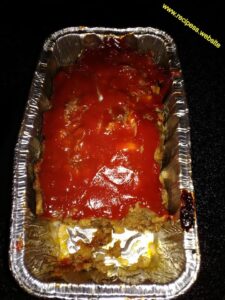 Best Meatloaf
My meatloaf always comes out perfect and moist
Ingredients:
1-2lbs ground meat
1/3 cup of ketchup
2 eggs
Onion and greenpepper chopped up
1 package of Kraft stove top stuffing herb flavor dry
Directions:
Mix all of the ingredients above togethter and put into one to two loaf size pans, top with extra ketchup if desired.
Bake at 325 for 1hr.
FYI if you do make it right the dry stuffing soaks up the grease as it cooks so you shouldn't have but a little to no great when done don't moisten the stuffing just add it directly to hamburger mixture dry.
Enjoy.