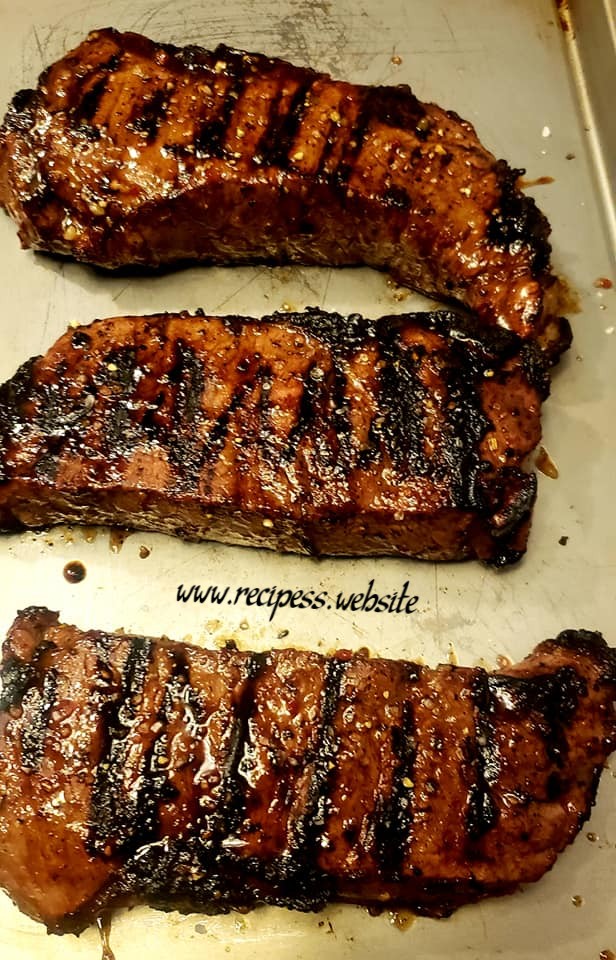 HOW TO MAKE STEAK MARINADE?
Our Steak Marinade recipe infuses your juicy steak with a ton of spice. It tenderizes the steak and infuses it with spice, resulting in the greatest steak you've ever had!
I've been following the keto diet with my husband and we're really loving it! We're going on a relaxing trip together soon, and it's time to get rid of this baby weight once and for all. This diet appealed to me because it is more integrated with our way of life. We should always consume the foods we like, but with higher fat and lower carbohydrates. The keto diet, after all, requires a variety of steaks. And today I'm going to show you how to make the BEST steak marinade!
This steak marinade is an ideal blend of dried herbs and olive oil, lemon juice, and many more flavorful ingredients. These ingredients combine to offer you an incredible taste and a juicy steak that is perfectly grilled!
TO MAKE THIS STEAK MARINADE YOU'LL NEED THE INGREDIENTS BELOW:
1/2 Cup.Of Olive oil.
1/3 Cup.Of Lemon juice.
3 Garlic cloves.
3 small spoons.Of Basil.
1 Large spoon.Of Rosemary
.
1 Large spoon.Of Ground parsley.
1 Large spoon.Of Thyme.
1 small spoon.Of Salt.
1 small spoon.Of Black pepper.
1 small spoon.Of White vinegar.
1 small spoon.Of Sugar.
1 small spoon.Of Powdered onion.
METHOD OF PREPARATION :
Step 1:
The first thing I did, before starting, I choose a medium mixing bowl, and I added all the dry spices into the bowl.
Step 2:
After that, I added the white vinegar, the third cup of lemon juice, and the third cup of extra virgin olive oil, I mixed all the ingredients together until I had an incorporated mixture.
Step 3:
At this point, when I had the marinade on hand, all I needed to do was preparing the steak for lunch, I put the steak in the marinade bowl, I tried to fully coat it, and I covered the bowl with a plastic wrap, and put it in the fridge for around 4 hours.
Step 4:
And then, when the steak absorbed the marinade, it was time to cook it.
For cooking, you can cook it as you want.
I hope you'll try our steak marinade recipe as soon as possible, and of course your opinion about it it's so important for us, well don't hesitate to add a comment in the section below!!
And remember to take a look at the related posts I've added below!