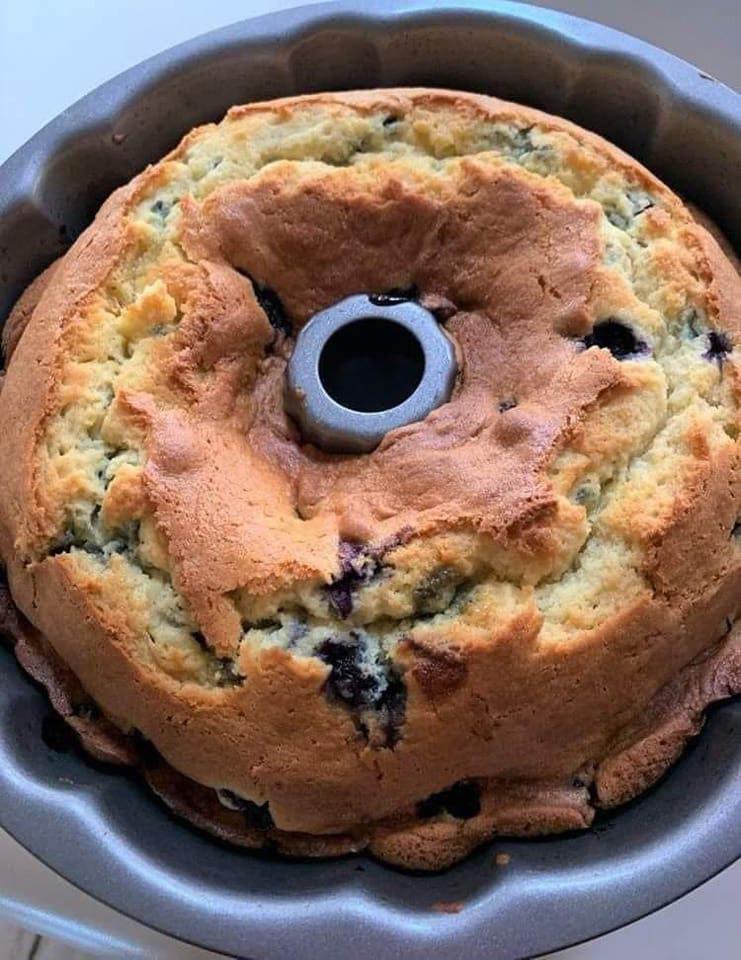 THE INGREDIENTS LIST:
FOR THE COFFEE CAKE:
2 cups all-purpose flour
1 teaspoon baking powder
1 teaspoon baking soda
1/2 teaspoon salt
1/2 cup unsalted butter, softened
1 cup granulated sugar
2 large eggs
1 teaspoon pure vanilla extract
1 cup sour cream
1 1/2 cups fresh or frozen blueberries (if using frozen, do not thaw)
FOR THE STREUSEL TOPPING:
1/2 cup granulated sugar
1/2 cup all-purpose flour
1/4 cup unsalted butter, chilled and cubed
1 teaspoon ground cinnamon
FOR THE GLAZE (OPTIONAL):
1/2 cup powdered sugar
2-3 tablespoons milk
1/2 teaspoon pure vanilla extract
PREPARATION:
1st Step 
To begin, preheat the oven to 350 degrees Fahrenheit (175 degrees Celsius). Prepare a 9-by-9-inch baking pan by greasing and flouring it, or lining it with parchment paper.
2nd Step 
Mix the sugar, flour, butter pieces that have been refrigerated, and cinnamon in a small basin. To make a crumbly mixture, use a pastry cutter or your fingers to combine the ingredients. Make the streusel topping and put it aside.
3rd Step 
To make the dry ingredients, combine all-purpose flour, baking powder, baking soda, and salt in a medium basin and whisk until smooth. Put this dry ingredients combination aside for now.
4th Step 
Lighten the granulated sugar and softened butter in a large mixing basin by beating them together. A couple of minutes is approximately right for this. Combine the eggs and pure vanilla essence by beating them in one at a time. Keep stirring until everything is evenly incorporated.
5th Step 
Add the sour cream to the liquid and whisk until it is well incorporated. Stirring constantly, gradually incorporate the dry ingredients into the wet. If you want a moist coffee cake, be cautious not to overmix the batter.
6th Step 
Gently mix in the blueberries, either fresh or frozen, until they are dispersed throughout the batter. In the prepared baking pan, spread half of the coffee cake batter. Divide in half the streusel topping and spread it out over the batter. Proceed with the rest of the batter and streusel topping as before.
7th Step 
Bake in the heated oven for 45-50 minutes, or until a toothpick inserted into the center comes out clean or with just a few moist crumbs attached. After 10 to 15 minutes, remove the Blueberry Sour Cream Coffee Cake from the oven and place it on a wire rack to cool fully.
8th Step 
Make the glaze by combining the powdered sugar, milk, and vanilla essence in a bowl and whisking until smooth. Glaze the coffee cake when it has cooled. Cut yourself a slice of that Blueberry Sour Cream Coffee Cake and enjoy every last mouthful.