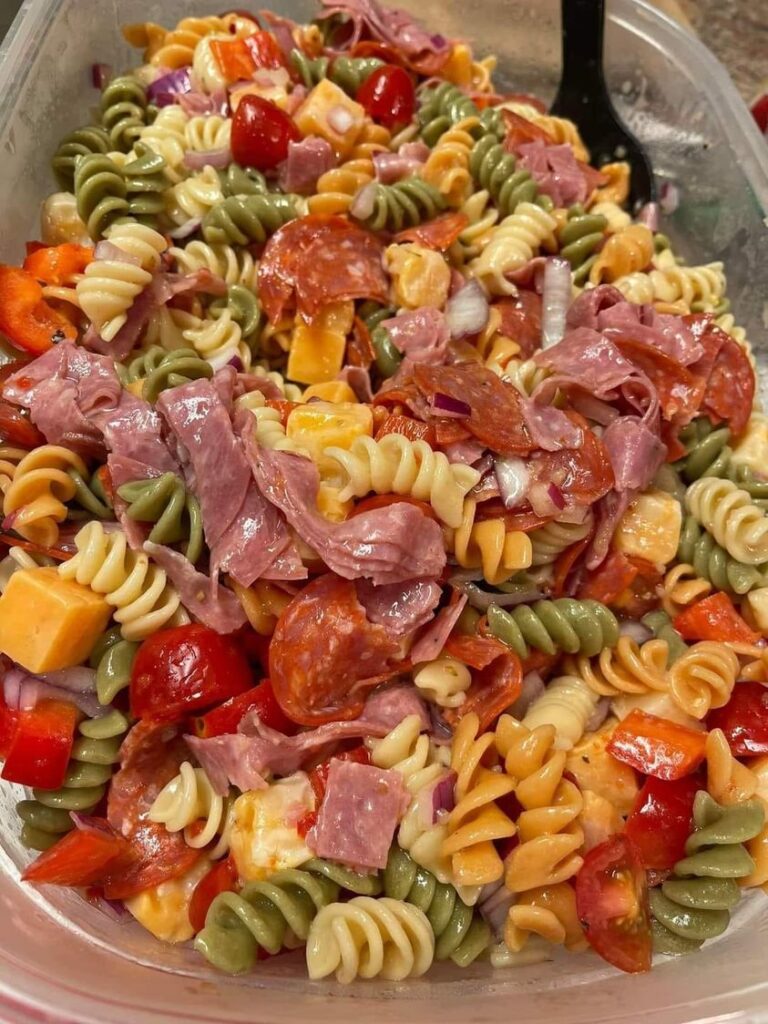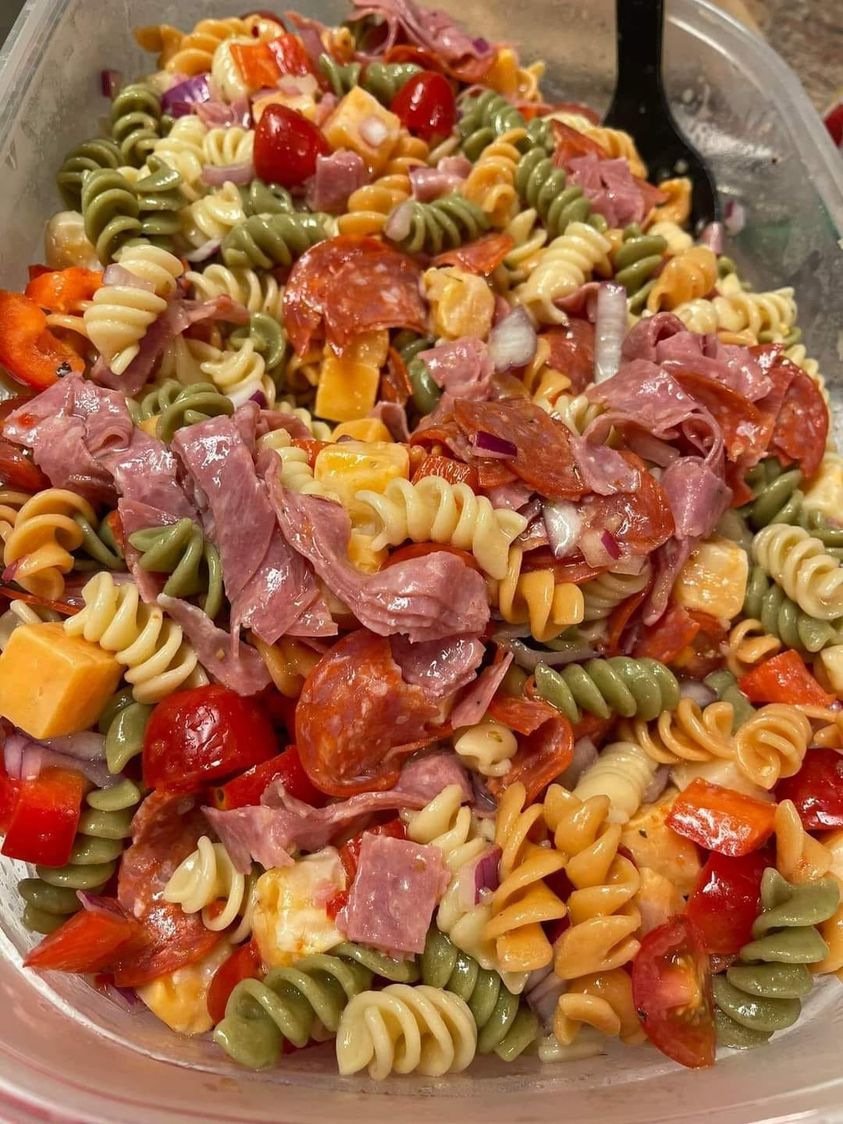 THE INGREDIENTS LIST:
For the salad:
8-oz.Of Tri-colored rotini pasta.
1 Cup.Of cherry tomatoes, halved.
1 Cup.Of cucumber, diced.
1 Cup.Of bell peppers (assorted colors), diced.
1/2 Cup.Of chopped red onion.
1/2 Cup.Of black olives, sliced.
1/2 Cup.Of pepperoni slices, halved.
1/2 Cup.Of mozzarella cheese, cubed.
1/4 Cup.Of fresh chopped basil leaves.
For the dressing:
1/3 Cup.Of olive oil.
3 Tbsp.Of balsamic vinegar.
2 Tbsp.Of Dijon mustard.
1 Tbsp.Of honey.
2 cloves garlic, minced.
Salt and black pepper to taste.
PREPARATION:
To make the salad:
1. Cook the rotini pasta until it reaches the "al dente" stage, following the directions on the box. Drain, then rinse with ice water to bring down the temperature.
2 Place the cooked pasta, cherry tomatoes, cucumber, bell peppers, red onion, black olives, pepperoni pieces, mozzarella cheese, and fresh basil in a large mixing bowl. Mix well.
To prepare the dressing:
1 In a small bowl, combine the olive oil, balsamic vinegar, honey, Dijon mustard, chopped garlic, and salt & and pepper to taste by whisking all of the ingredients together.
2: Pour the dressing over the pasta salad, then mix it around with your hands until all of the components are evenly covered.
3 Before serving the salad, place it in the refrigerator for at least half an hour to enable the flavors to melt together.
This Tri-colored Pasta Salad with Pepperoni and Veggies is a culinary masterpiece, offering a symphony of colors and flavors in every bite. Whether served as a side dish or enjoyed as a main course, this salad is sure to be a hit at any gathering. Embrace the vibrant beauty of fresh vegetables and zesty pepperoni, and savor the taste of this delightful pasta salad.