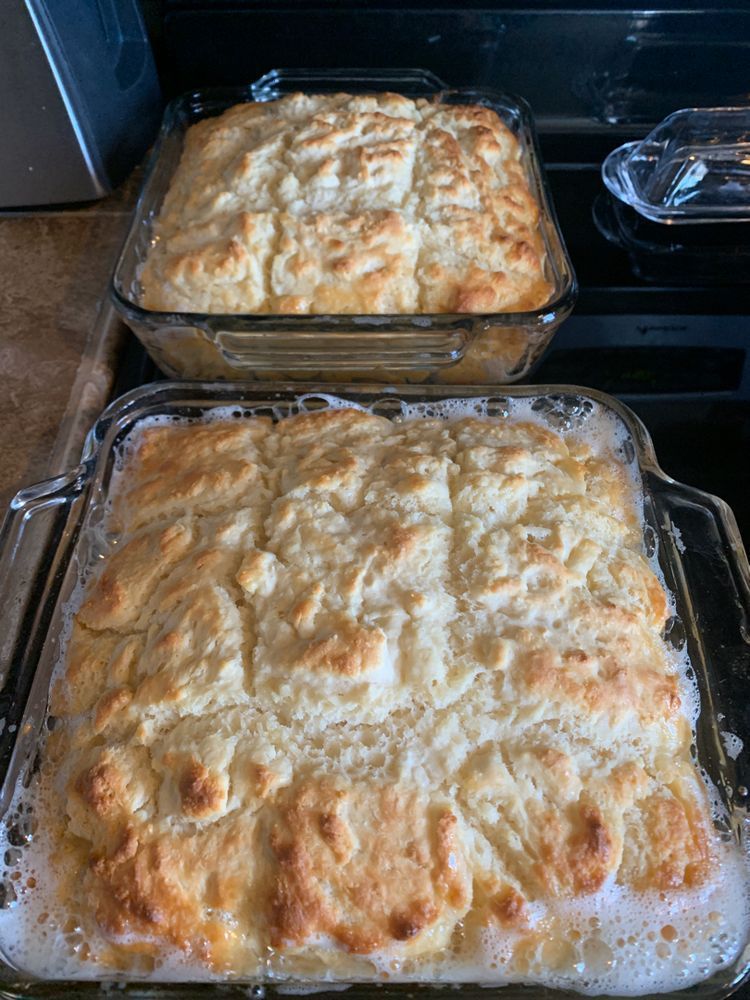 THE INGREDIENTS LIST:
– 250 grams.Of all-purpose flour.
– 1 large spoon.Of baking powder
– 1 small spoon.Of salt.
– A cold stick.Of unsalted butter, cubed.
– 1 Cup.Of buttermilk.
– Additional melted butter for brushing (optional).
PREPARATION:
1st Step
Prepare a 450F (230C) oven. While the dough is rising, heat an ovenproof cast-iron pan or baking dish in the oven.
2nd Step
Stir the baking powder, salt, and all-purpose flour together in a large basin.
3rd Step
Cube the cold butter and add it to the flour. Mix the butter and flour together until it resembles coarse crumbs; you may use a pastry cutter or your fingers for this. Leave some bigger, pea-sized bits of butter in the biscuits; this will help to generate flaky layers.
4th Step
To bring the dough together, add the buttermilk and mix with a wooden spoon or spatula. The dough should be a little sticky and shaggy, so take cautious not to overmix it.
5th Step
Turn the dough out onto a floured work surface. Don't overwork the dough; just knead it a few times until it's smooth. If you overwork the dough, the biscuits will be tough.
6th Step
Flatten the dough to a thickness of approximately 2.5 centimeters (1 inch). Make biscuits by cutting out rounds from the dough using a glass or a biscuit cutter. To get uniform biscuit height, press down straight without rotating the cutter.
7th Step
When the skillet or baking dish is heated, remove it from the oven and set the biscuits in it in a single layer. The biscuits' rise and tender edges will result from this.
8th Step
Put the biscuits in an oven that has been prepared to 375 degrees and bake them for 12 to 15 minutes. Cooking times might vary from oven to oven, so keep an eye on them.
9th Step
When the biscuits come out of the oven, you may brush the tops with melted butter if you want. This improves the overall taste and keeps the crust nice and moist. Give the biscuits a few minutes to cool down before serving. You should eat them right out of the oven while they're still hot.