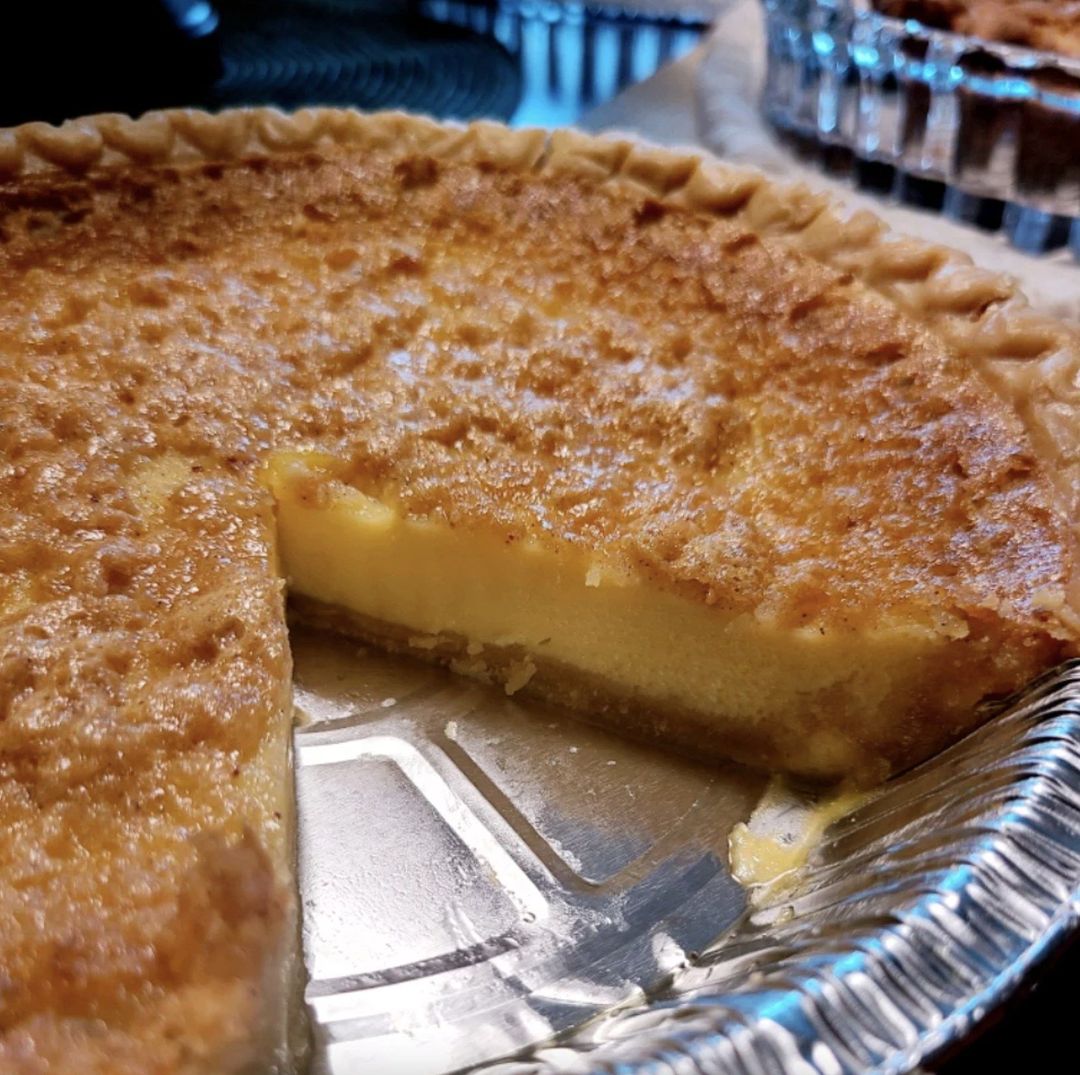 THE INGREDIENTS LIST:
For the pie crust:
1 1/4 Cups.Of all-purpose flour
1/2 Tsp.Of salt
1/2 Cup.Of unsalted butter, chilled and cubed
3-4 Tbsp.Of ice water
For the filling:
1/2 Cup.Of unsalted butter, melted and cooled slightly
1 1/2 Cups.Of granulated sugar
3 Tbsp.Of all-purpose flour
3 large eggs, beaten
1 Cup.Of buttermilk
1 Tsp.Of pure vanilla extract
1 Tbsp.Of lemon juice
1 Tbsp.Of lemon zest (optional)
PREPARATION:
To make the pie crust:
1 – Whisk the flour and salt together in a big bowl. Add the cold cubed butter. Using a pastry cutter or your fingers, cut the butter into the flour until the mixture looks like coarse crumbs.
2 – Mix in the cold water gradually, a spoonful at a time, until the dough comes together. Be careful not to work the dough too much. Put it in the fridge for at least 30 minutes after making a disc out of it.
3 – On a lightly floured surface, roll out the chilled dough to suit a 9-inch pie dish. Move the dough to the pie dish carefully and press it into the bottom and up the sides. Cut off any extra dough that is hanging over the sides.
To make the filling:
1 – Mix the melted butter and the granulated sugar together in a large bowl using a mixer. Mix until everything is well combined.
2 – Combine the flour and eggs together with the butter and sugar. Mix until everything is smooth and well-mixed.
3 – While you keep mixing, slowly add the buttermilk. If you want to use lemon peel, add it along with the lemon juice. Mix the items together until they are well mixed.
Assembling and Baking:
1 – Pour the buttermilk mixture into the pie crust that has been made.
2 – For about 45 to 50 minutes, or until the pie is set and the top is a light golden brown, bake in an oven that has been warmed to 350°F (175°C).
3 – For best results, let the pie cool fully on a wire rack before cutting and serving. You can serve it with whipped cream or powdered sugar if you want to.