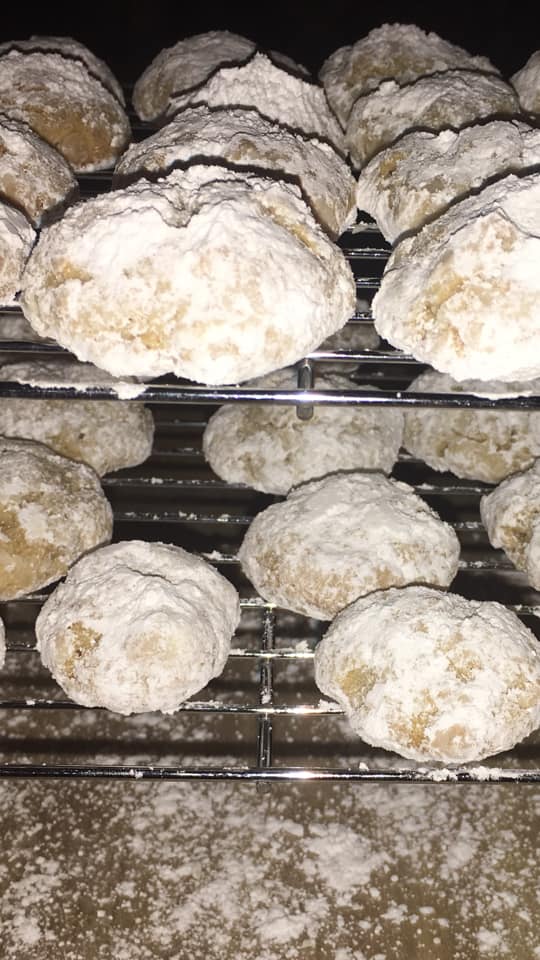 HOW TO MAKE BUTTERY PECAN SNOWBALL COOKIES
The Most Amazing Recipe for Pecan Snowball Cookies! The holidays wouldn't be complete without this delicious buttery pecan snowball dessert. Simple to prepare and really delicious!
These Pecan Snowball Cookies are sure to be a hit over the next holiday season, so be sure to make enough of them! They need a small number of components, can be thrown together in a short amount of time, dissolve effortlessly in the mouth, and are loved by everyone.
These buttery pecan snowball cookies are ideal for cookie platters or candy and cookie presents due to their generous size and delicious flavor. They are simple to prepare in large quantities and may be used for almost any event. This is a recipe for Christmas cookies that my family and I always enjoyed making together. This a fantastic recipe for cookies that is perfect for making with children, however, you run the risk of getting powdered sugar all over yourself.
This recipe for fast snowball cookies is so simple to put together that you'll have a tasty treat in no time at all! And it's one of the greatest recipes that are easy to make yet still turn up tasting delicious. These Christmas cookies are sure to become a tradition in your home thanks to their crumbly shortbread base and nutty pecan topping. They are so soft that they will dissolve in your tongue!
THE INGREDIENTS NEEDED:
2 softened sticks.Of unsalted butter.
½ Cup.Of powdered sugar.
½ Tsp.Of salt.
2 Cups.Of all-purpose flour.
1½ Cups.Of chopped pecans
1 Tsp.Of vanilla extract.
½ Cup.Of powdered sugar for rolling.
DIRECTIONS:
Step 1:
Cream the butter and powdered sugar together in a mixing bowl.
Step 2:
Next, you need to add salt and vanilla extract, sifted flour, and chopped pecans, mixing well until you have an incorporated mixture.
Step 3:
Cool the dough in the refrigerator until it is manageable. Meanwhile, turn the temperature in the oven up to 350 degrees F. (180 degrees C).
Step 4:
Form the dough into balls measuring 2 tablespoons or 1 inch in diameter. Position on a baking sheet that has been lined with parchment paper.
Step 5:
Bake for 12 to 15 minutes, or until the top is beginning to turn golden brown.
Step 6:
Roll heated cookies in powdered sugar while they are still slightly warm to the touch.