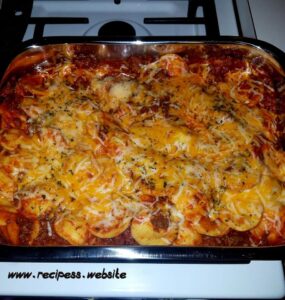 It was simple. Bought a bag of frozen cheese ravioli, and a jar of 3 cheese sauce, boiled the ravs until done, browned the hamburger.
Mixed the sauce, burger, and ravioli all together, dumped in pan and then added shredded cheese, parm cheese and parsley.
Baked in oven at 350 for about 20 minutes.
Enjoy.