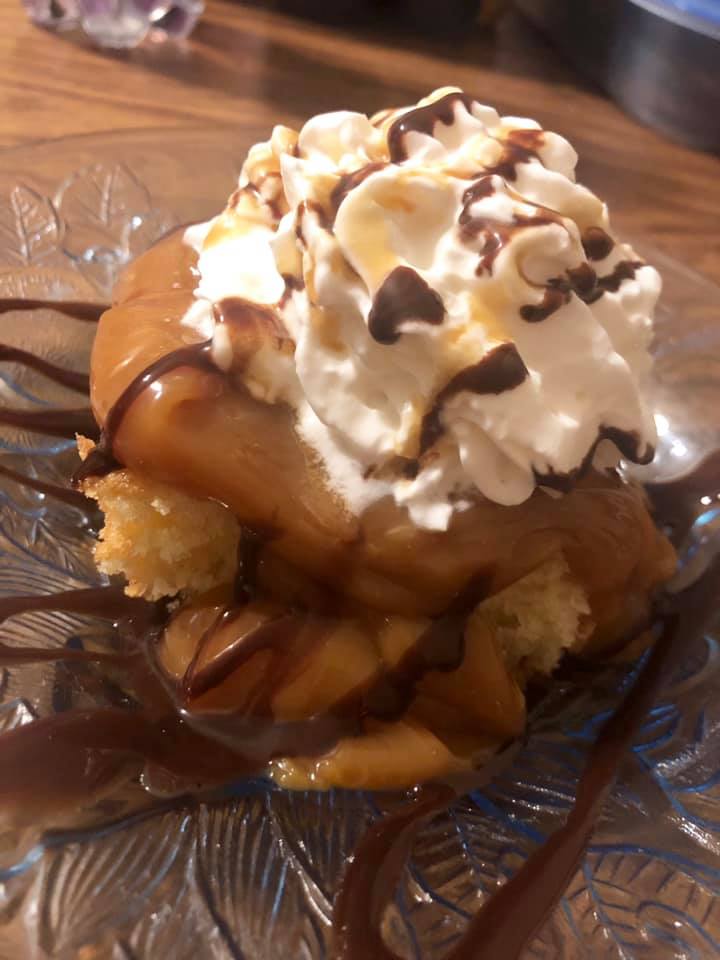 HOW TO MAKE CHOCOLATE DELIGHT
Chocolate Delight is a pudding dessert with layers that looks fantastic, tastes delicious, and is quite simple to make. It has a crust made of pecan cookies and is layered with cheesecake filling, pudding, and cool whip. The crust is composed of pecan cookies. Everyone in your life who like chocolate will go crazy for this chocolate dessert with layers of chocolate. Everyone loves it when I bring it to get-togethers for the holidays and other special occasions, and they often ask for the recipe.
Have you ever had a sweet treat that, even after you finished it, you couldn't stop thinking about until you had another serving? My choice of dessert is going to be this chocolate pleasure. You won't be able to get enough of it since it has the ideal balance of chocolatey flavor, velvety smoothness, and opulent flavor.
This chocolate layered treat, also known as chocolate joy, has been a family tradition for many years thanks to my mother. It is a common option for celebrating milestone anniversaries and other important events. An regular get-together may be elevated to the level of something remarkable with the help of a delicious dessert. That's how delicious this chocolate cake with layers of pudding is. This dessert is sure to be a hit with both the grownups and the younger guests due to its tempting flavor and very simple preparation.
INGREDIENTS FOR THE CRUST:
190 grams.Of all-purpose flour.
3/4 Cup.Of melted butter.
125 grams.Of finely chopped pecans.
FOR THE FIRST LAYER:
A 250 grams Pkg.Of cream cheese at room temp.
125 grams.Of confectioners' powdered sugar.
Cool Whip; you'll need 1 cup.
TO MAKE THE SECOND LAYER, I USED:
1 Pkg.Of vanilla instant pudding.
1 Pkg.Of chocolate instant pudding.
Whole milk; I used 3 cups.
FOR THE DECORATION, I USED:
Cool Whip, grated chocolate
PREPARATION:
1st Step
To make the crust layer, combine the flour, butter, and pecans in a bowl and then press the mixture into the bottom of a dish or pan measuring 9 by 13 inches. Bake at 325°F for 25 minutes. Take out of the oven, and let it cool down completely.
2nd Step
Mix together cream cheese, powdered sugar, and one cup of Cool Whip for the bottom layer that goes over the crust. The use of an electric mixer is recommended for this step.
3rd Step
Spread on top of the crust. Before adding the next layer, give each layer a chance to firm up by placing it in the refrigerator or freezer for around twenty minutes.
4th Step
To make the second layer, combine the puddings with the milk and mix well. Mix in accordance with the instructions on the box.
5th Step
On top of the cream cheese layer, spread. To make spreading the Cool Whip more manageable, chill the mixture for an additional twenty minutes in the freezer beforehand.
6th Step
If you like, you may sprinkle some grated chocolate on top of the leftover Cool Whip and serve it with a sprinkling. Give the dessert at least two hours to cool in the refrigerator before serving.