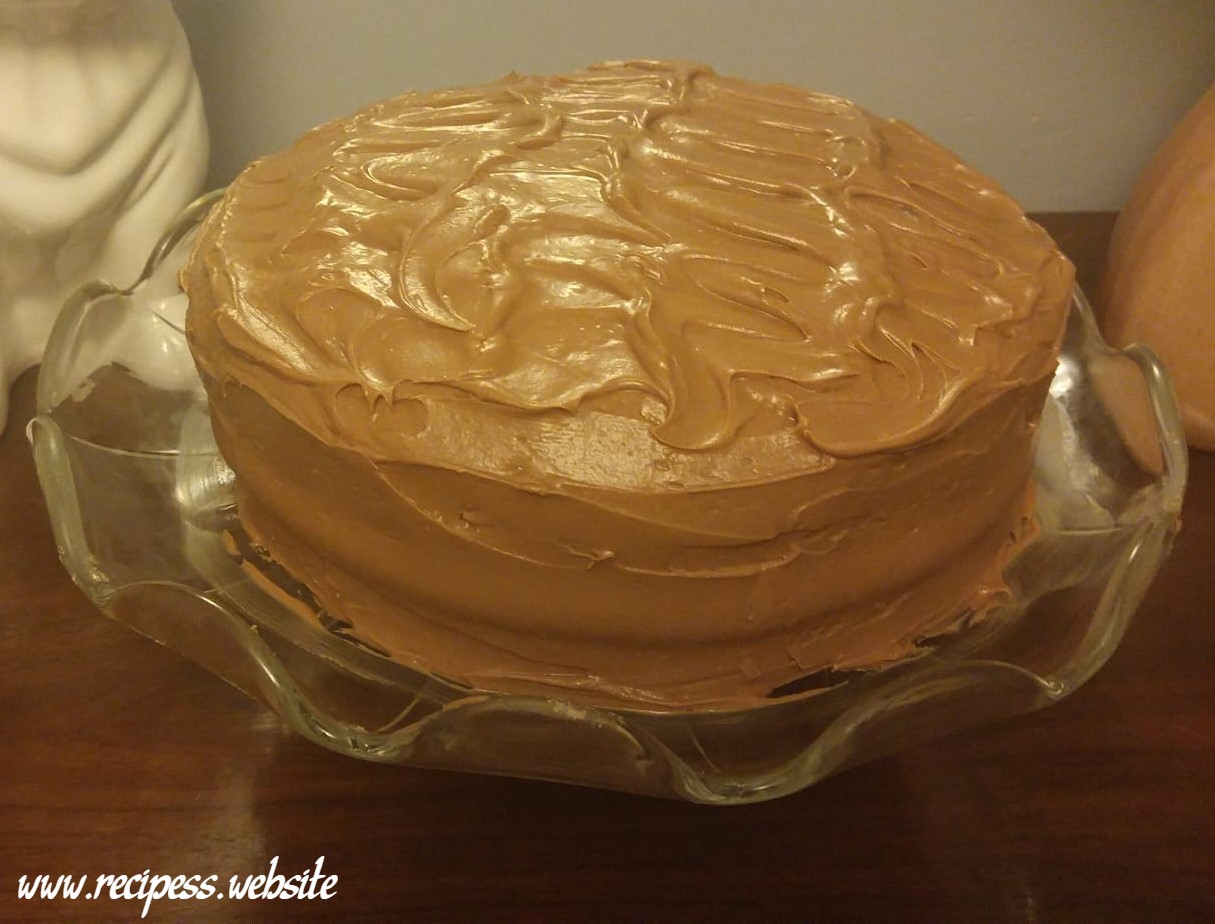 HOW TO MAKE A CHOCOLATE-MAYONNAISE CAKE RECIPE?
A chocolate cake with loads of taste is something you should try, and this Chocolate-Mayonnaise Cake is one you should absolutely try. It is necessary to add mayonnaise to the mixture in order for the cake to have a delightfully soft and moist texture. Although it is excellent without frosting, it is much better when topped with a smooth and creamy Chocolate Ganache, which is a simple combination of chocolate and heavy cream.
You need to go no farther than this Chocolate-Mayonnaise Cake if you want a scrumptious layer cake that is also simple to prepare. The dark taste of this dish, which is accentuated by the addition of coffee, contrasts well with the light and fluffy buttercream that tops it. This cake will be a hit on any occasion, whether it is a birthday or just a regular Tuesday.
The ingredients needed to make this cake are basic, and we all have them in our kitchen, so don't be lazy let's gather the ingredients and make this luxurious chocolate-mayonnaise cake together:
250 grams.Of cake flour.
200 grams.Of white sugar.
2 small spoons.Of baking soda
1 small spoon.Of vanilla extract.
½ Cup.Of unsweetened cocoa powder.
1 Cup.Of mayonnaise.
1 Cup.Of lukewarm water.
FOLLOW THE STEPS BELOW AS DIRECTED:
1st Step:
I started the preparation by heating the oven to 350 degrees Fahrenheit.
2nd Step:
Secondly, I prepared a 9-by-13-inch baking pan; greased it with butter, and dusted it with flour, and I set it aside for later.
3rd Step:
In a large mixing basin, I combine all the ingredients together starting with the wet ingredient, and then I mixed in the dry one using an electric mixer until well incorporated.
4th Step:
After that, I poured the batter into a baking dish that has been prepared before.
5th Step:
And I baked for about half an hour, and I tested with a toothpick inserted in the center, once it came out clean, I removed it from the oven.
6th Step:
And of course, I allowed it to cool fully before serving.
We're done!! This is what I call an easy and amazing cake!! All you need is 10 min MAX of preparation and let the oven finish the work!!! I hope that you will try this easy recipe!! And if you're looking for more simple cakes recipes, you can find a lot of them below, in the related posts section.