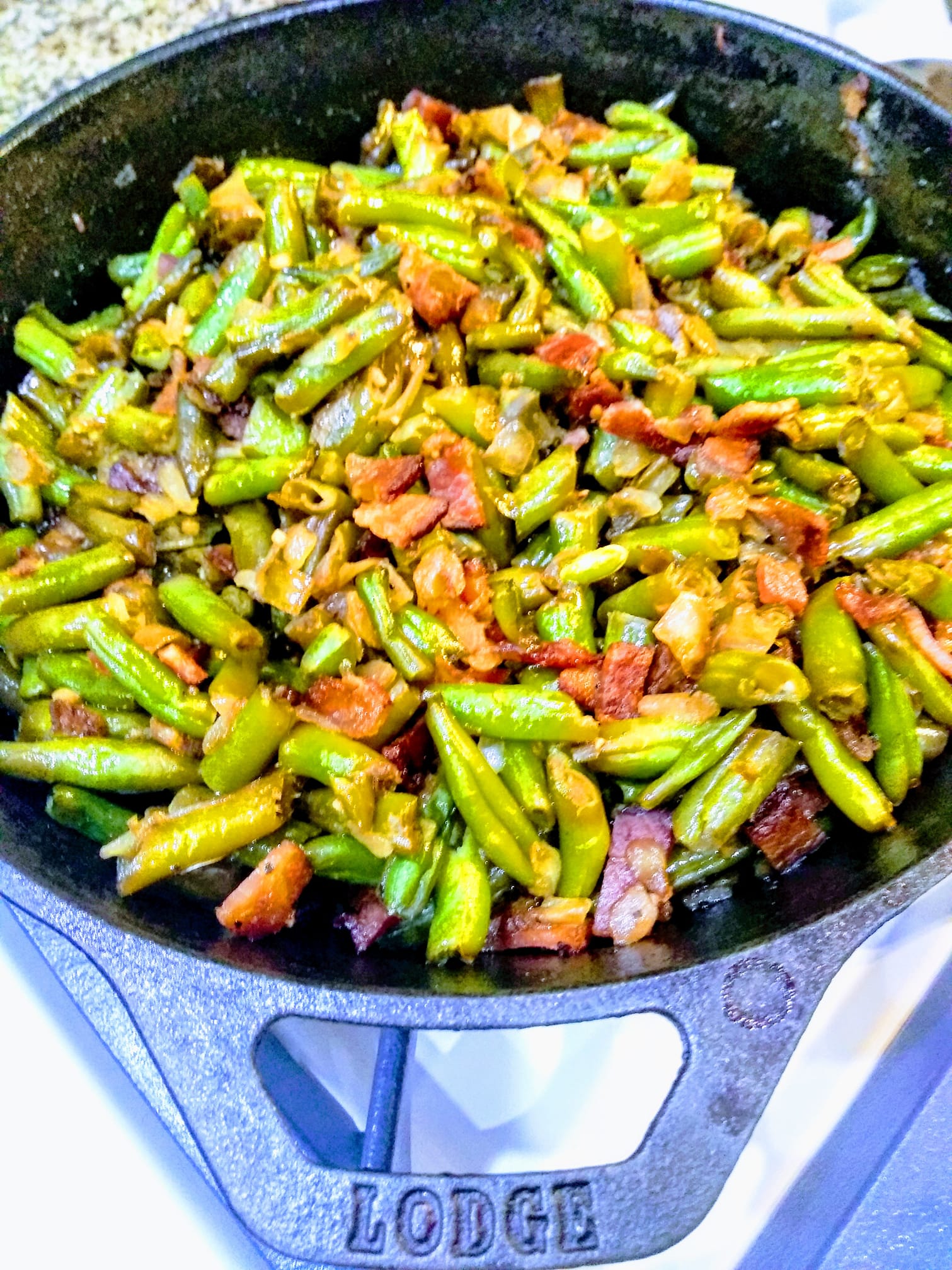 HOW TO MAKE CRACK GREEN BEANS?
We had a family gathering this weekend and I was in charge of the dinner. Once I remember this delicious casserole I couldn't think twice, cause everyone in the house loves it, even the kids, so I made it, and my aunt really likes it cause it was the first time she tasted my famous crack green beans casserole!!
Even the most finicky eater would beg for the Crack Green Beans. This recipe makes an excellent take-out meal for any potluck dinner and a delectable and easy side dish for any dinner group.
The ingredients are fairly simple, comprising of the three main food groups: bacon, butter, and brown sugar. The remaining ingredients were added for coloring. You're going to want to give this a shot, so here's the list of ingredients for one 9×13 baking dish:
Canned green beans, I used five medium-sized cans.
Cooked bacon, I chopped around 12 slices.
⅔ Cup.Of brown sugar.
¼ Cup.Of melted butter.
7 small spoons. Of soy sauce, don't use the light version of soy sauce.
1½ small spoon.Of garlic powder.
PREPARATION METHOD:
Step 1:
Before I started the preparation, I drained the canned green beans well, to avoid any water excess.
Step 2:
After that, I used a 9×13-inch casserole to cook the beans; I arranged them and over them, I added the cooked chopped bacon pieces.
Step 3:
Following that, I placed the brown sugar in a medium mixing bowl, then I added the melted butter, dark soy sauce, and garlic powder, and I mixed well until I had an incorporated mixture.
Step 4:
Then, I poured the mixture over the beans and baked at 350 degrees F for approximately 40 minutes.
Step 5:
Once baked, I remove the casserole from the oven, and using 2 large wooden spoons, I mixed all ingredients together to coat and toss them.
Step 6:
Finally, it's serving time, it's preferably to serve your crack green beans warm, and you can add a sprinkle of shredded cheese on the top!!
That's it, guys!! There is no secret for this casserole, my recipe is yours now, don't hesitate to try it as soon as possible!!! Every time I made it, it was really GOOD!!!
Good enough that even my nephew likes it!!
GO AHEAD AND MAKE IT, AND BE SURE THAT YOU WON'T REGRET IT!!
HAVE A FABULOUS DAY!!!