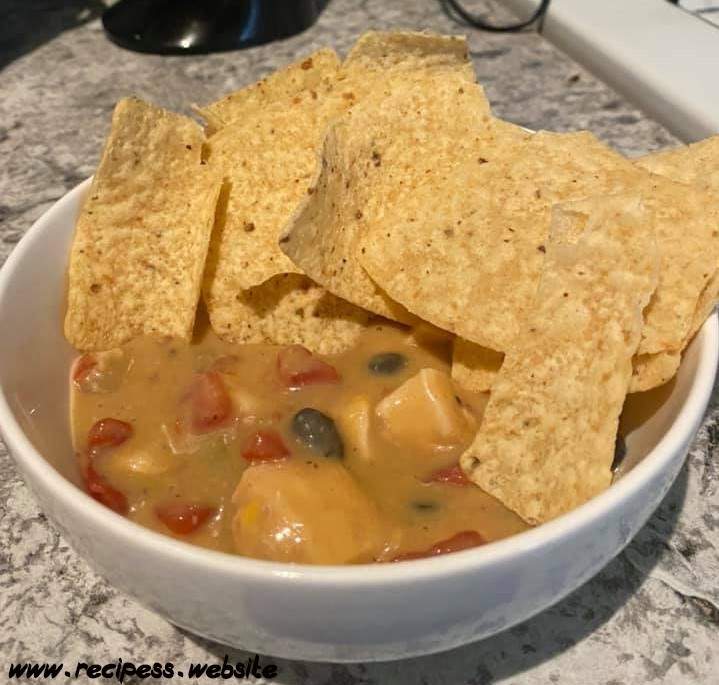 How To Make Crockpot Creamy Chicken Nachos?
INGREDIENTS:
2 diced raw chicken breasts.
2 cans cream of the chicken soup
1 can drain black beans.
1 can tinned tomatoes with jalapeños.
1 cup grated cheddar cheese.
1 teaspoon of sea salt
1 teaspoon of black pepper
Tortilla chips for serving
INSTRUCTIONS:
Step 1:
I put all the ingredients in a slow cooker.
Step 2:
I cooked for around 4 to 5 hours and a half on low, somedays I was so busy I cooked it for 3 hours on high.
Step 3:
For garnish, I used cilantro, sliced avocado, olives, and sour cream.
Step 4:
And of course, I didn't forget the most important thing Tortilla Chips over the top.
In the last step, you can use Anything you have and Whatever you want, This step is for you, so be creative and tell us what you'll use for topping!
Enjoy.