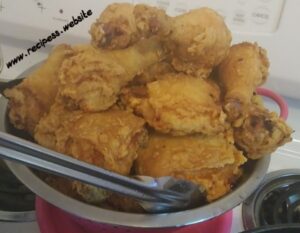 HOW TO MAKE FRIED CHICKEN:
I use:
Around 4 cups flour
4 tablespoons of granulated garlic
3 tablespoons onion powder
1 tablespoon of salt and 1 tablespoon pepper
Directions:
I put my chicken in a bowl of water then pull piece by piece coat flour.
Get grease hot then turn heat to medium for the chicken dont cook to fast.
Enjoy.