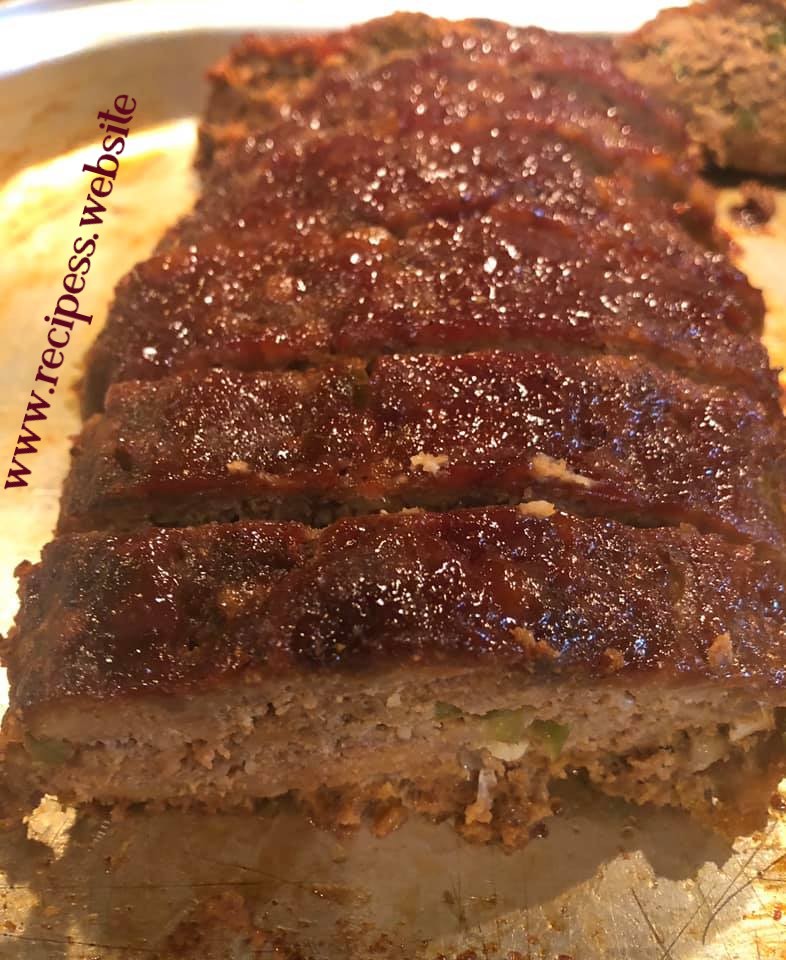 Delicious Meatloaf   
I used 2 lbs of 85% ground chuck
2 eggs
1 sleeve of very finely crushed saltine crackers with some milk added to soften
2 TB Brown sugar
1 lg onion & 1 med green bell pepper
finely chopped. 1 tp Salt & Pepper & garlic powder.
1/2 to 3/4 cup Ketchup to go into the meatloaf mixture (depending on your preference as to how much ketchup you like.I only use 1/2 cup most of the time.)
For the topping:
Mix together 1 cup of ketchup & 1/2 cup of brown sugar. I mix all of the hamburger mixture with my hand and form two loafs.
I rub the topping of Ketchup & brown sugar thinly on the top and sides with a sprinkle of pepper on the tops.
I place the loafs in a big open greased & lightly floured pan side by side but not touching. Bake in a 350 preheated oven UNCOVERED for one hour & 20 minutes.
Turn the oven off and leave the baked meatloaf in the oven for 15 minutes before removing and allowing it to sit out for a while before cutting.
NOTE: If you place a pan of water in the oven under the meatloafs while cooking it will not split on the top. This is a very simple ole fashion and delicious meatloaf recipe.
I don't usually have much grease accumulate in my pan but if I do I just dip it out.
Enjoy.