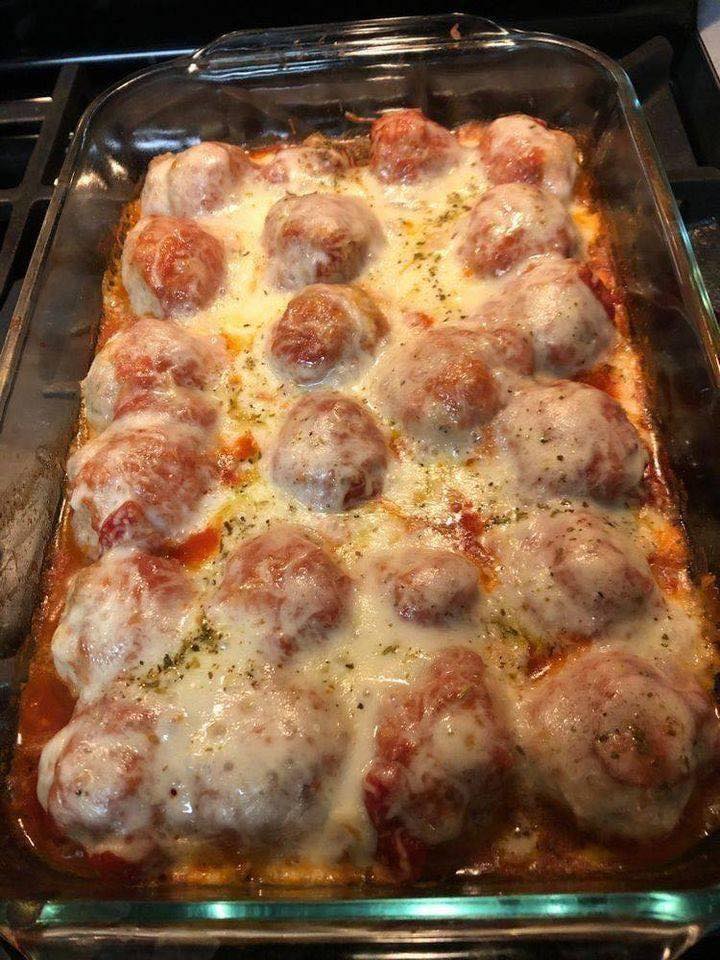 THE INGREDIENTS NEEDED:
1 LB.Of frozen meatballs (about 24 meatballs).
1 (24 oz) can.Of marinara sauce.
2 Cups.Of shredded mozzarella cheese.
1 Cup.Of grated Parmesan cheese.
1 Tsp.Of dried basil.
1 Tsp.Of dried oregano.
1 Tsp.Of garlic powder.
1 Tsp.Of onion powder.
Salt and pepper to taste.
1 Lb.Of pasta (penne or rotini work well).
Fresh basil leaves (optional, for garnish).
PREPARATION:
1st Step
Combine the frozen meatballs, marinara sauce, half of the shredded mozzarella cheese, half of the grated Parmesan cheese, dried basil, dried oregano, garlic powder, onion powder, salt, and pepper in a large mixing basin. Combine all ingredients until the meatballs are evenly crusted.
2nd Step
Add uncooked linguine to the ground meat mixture. Ensure that the linguine is covered by the sauce.
3rd Step
Place the ingredients in a large roasting dish or casserole dish. Ensure that it can accommodate all the ingredients.
4th Step
Wrap the casserole dish in aluminum foil firmly. This will aid in cooking the pasta evenly. Place the dish in a heated oven and bake for 45 to 50 minutes.
5th Step
After 45 to 50 minutes, remove the foil and examine to see if the pasta has reached the desired doneness. It must be supple without being gelatinous. Sprinkle the casserole with the remaining mozzarella and Parmesan cheese.
6th Step
Cover and bake for an additional 10 to 15 minutes, or until the cheese is melted, bubbling, and golden on top. Garnish with fresh basil leaves, if desirable, for a flourish of color and flavor.
It's amazing how simple the Dump and Bake Meatball Casserole is. What makes it truly extraordinary is that you essentially 'pour' the ingredients into a dish, prepare them, and end up with a flavorful, delectable supper.