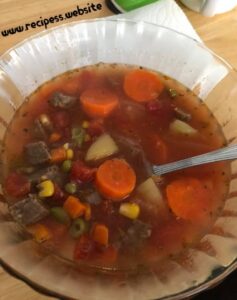 I made an easy beef vegetable soup with the last of my fresh produce.
I had a few potatoes, carrots and onion left.
2 potatoes peeled and chopped
3 carrots sliced and chopped
1/4 big onion chopped
2 pre cooked beef burgers froze
1 can of Mexican style tomatoes
Add everything to instantpot and cover with water-cook on manual for 5 minutes and let it slow release for ten minutes the. Vent
Enjoy.