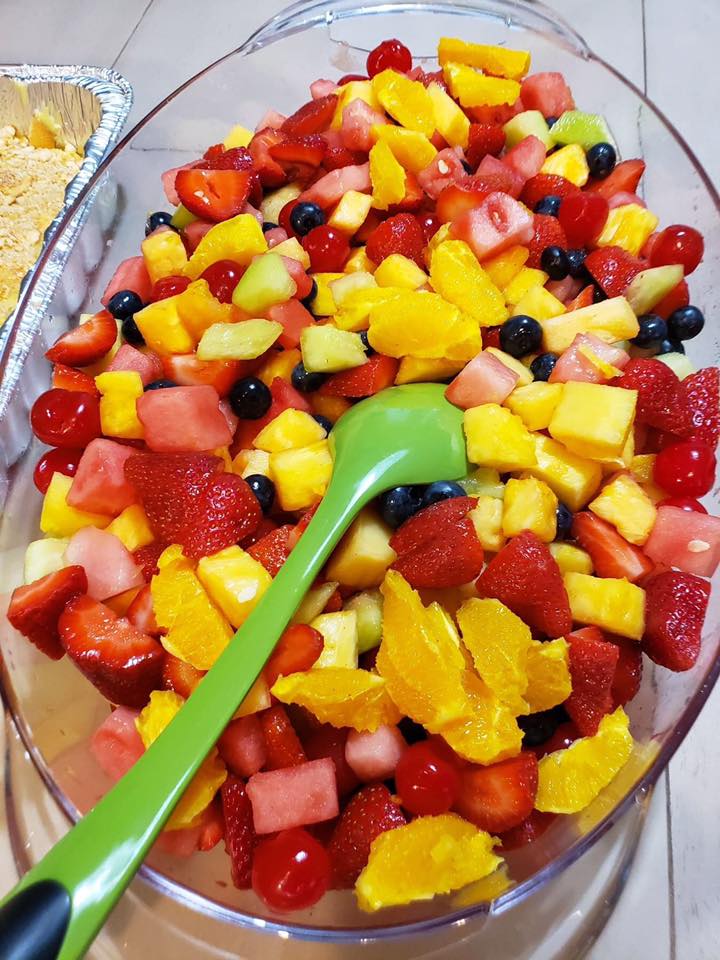 HOW TO MAKE FRUIT SALAD?
Are you looking for a family-friendly side dish? This colorful salad is kid-friendly and a wonderful means to improve healthier eating!!!
This refreshing fruit mix can give your family and friends a taste of the tropics on hot summer days. You can also add drizzles of coconut rum for a little extra kick when it's not for the kids, my hubby loves it drizzled with rum.
This fresh fruit salad is the perfect way to cool down on a hot day, and it will be the highlight of your next picnic. You can eat this one for breakfast, dinner, or as a dessert!!
RECIPE NOTES:
You need to wash each fruit individually before beginning the preparation. Simply because one kind of fruit necessitates more washing than the other.
Remember to cover the fruits you're chopped when you're cutting the others.
We don't recommend using frozen fruits in this recipe since they are soft and watery until thawed, so they won't work as well as fresh fruits. Since this is a flexible dish, keep in mind to include other fruits that are in season.
AND NOW LET US MAKE IT TOGETHER!!!
INGREDIENTS TO MAKE THIS FRUITS SALAD:
Red Strawberry, without any dark spots.
Fresh juicy Pineapple, you need to choose a medium one that has the sweet smell of pineapple!!
Fresh Blueberries.
Red grapes
Kiwis, I prefer to use medium-sized kiwis, they have the sweetest taste.
Cute Mandarin oranges.
Bananas, but they are optional!!
Squeezed Lemon gives harmony to the flavor of your fruit salad, and it keeps the colors shining!!
METHOD OF PREPARATION:
Step 1:
The first thing I started with, was slicing all of the fruits into small pieces, except the blueberries.
Step 2:
After that, I mixed them all in a large mixing bowl.
Step 3:
In a medium mixing bowl, I grated the zest of a large lemon, and I squeezed the juice, then I added brown sugar, and I mixed well until the sugar dissolved.
Step 4:
Then, I poured this mixture over the chopped fruits, and stir with my wooden spoon.
I HOPE YOU'RE PASSING A FABULOUS FRIDAY!!