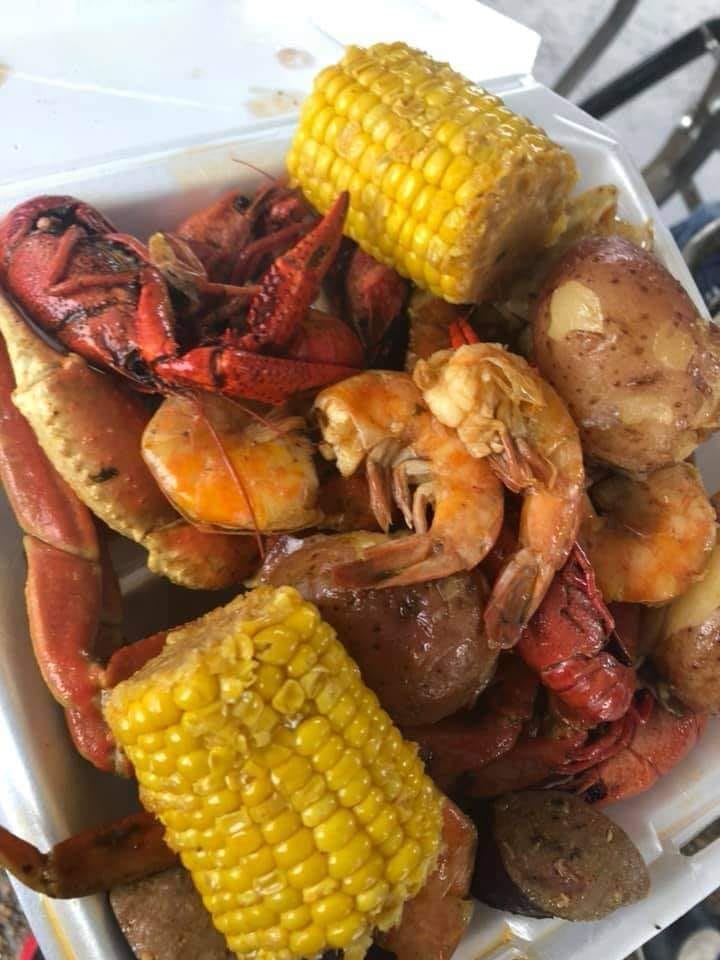 HOW TO MAKE GARLIC BUTTER SEAFOOD BOIL
Do you think you're up to the challenge of this Garlic Butter Shrimp Boil? We're talking about succulent shrimp doused in butter, piping hot corn and potatoes, and dainty tiny side dishes of garlic butter that are perfect for dipping everything. YUM!
The preparation of this dish could not be simpler. You are free to make it more complicated if you so want! Because a shrimp boil is a thing of beauty and demonstrates so much variation and personality depending on how you make it, please, by all means, use this as your idea springboard and go do something creative or amazing, or locally distinct. Because of that, we will adore you.
The entire family loved this dish that I served for dinner today. It was a pleasure to put together and made for a wonderful summery meal for the family. I accompanied it with a loaf of crusty bread when I served it!!!
THE FOLLOWING ARE THE INGREDIENTS THAT WE WILL BE LOOKING AT:
Small potatoes; I used 1 pound.
Around 4 ears of corn; cut them into small pieces.
Kielbasa sausage; I used 1 pound sliced.
Large shrimp; I used 1 pound.
Chopped Onion.
Minced garlic.
Lemon juice.
Cajun seasoning.
Sea salt.
FOR MAKING THE SAUCE, YOU'LL NEED:
Salted butter; I used 2 sticks.
5 to 6 garlic cloves – sliced.
About 4 thyme sprigs.
6 lemon wedges.
Old Bay/Cajun-style seasoning.
PREPARATION:
1st Step
In a saucepan set over medium-low heat, melt the butter that you will be using. After adding the garlic, just let it sit for a while over very low heat to let the butter absorb all of the garlic flavors while also allowing the garlic to break down into smaller bits.
2nd Step
If you want to go the additional mile, add a couple of sprigs of thyme. Watch it carefully so that it doesn't become brown or burn while you're cooking it.
3rd Step
Fill about half of a large pot with water, and turn on the heat to high and wait for the water to boil. You may prepare a broth by including the following ingredients if you so desire: pieces of onion, garlic, lemon, salt, and spices.
4th Step
Add a few pinches of salt; this is really low pressure and intended to be loose! It will also work just fine to use plain salted water.
5th Step
Put the sweet potatoes and corn into the water. Boil for 5-8 minutes until tender-crisp.
6th Step
To the water, add the kielbasa as well as the shrimp. Continue to boil for three to four more minutes, until the shrimp are completely cooked.
7th Step
After draining, move the food to a large roasting pan, or serving dish, or, for a more authentic experience, straight to your table that has been laid with newspaper.
8th Step
Squeeze some fresh lemon juice over the top, then sprinkle it with your preferred spices and drizzle it with the butter sauce. You might offer the garlic butter sauce on the side in individual portions for dipping.