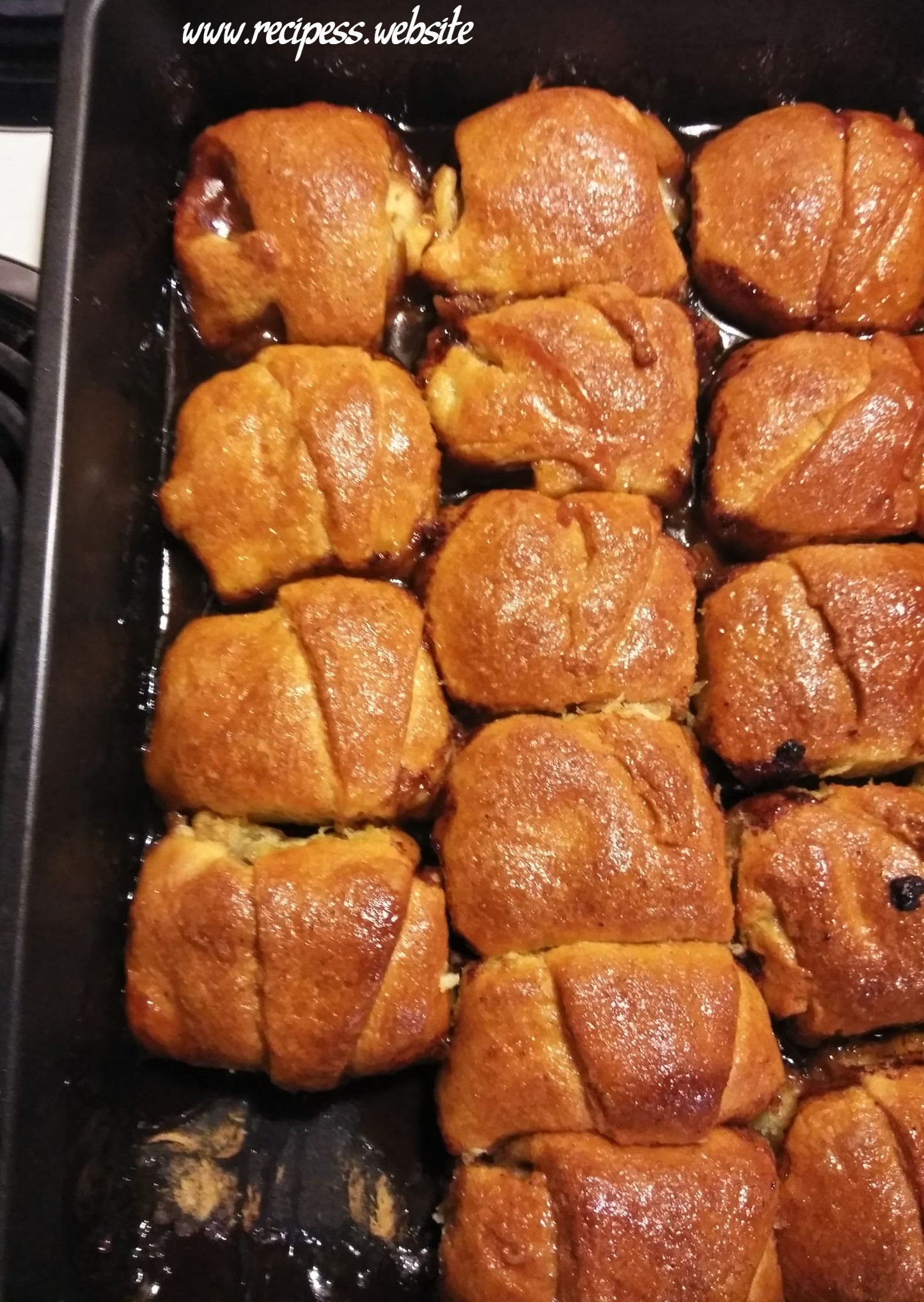 How To Make Apple Dumplings?
Granny Smith apples are peeled and cored, filled with butter and cinnamon-sugar, rolled in a pastry crust, and coated in a buttery brown sugar sauce for these homemade apple dumplings. They melt in your mouth after being cooked until golden.
Apple dumplings are a traditional comfort snack that dates back to the 1700s; you know a recipe is rare because it's been around that long.
A peeled apple is cored and stuffed with butter, cinnamon, and sugar then rolled in a pastry crust and drizzled with a buttery brown sugar sauce until baking until golden brown.
In a nutshell, these are fantastic and need much less effort than you would expect. Serve the apple dumplings with a drizzle of extra sauce, and for more oomph, replace the water in the sauce with apple cider or rum. You'll have friends for life if you add a scoop of vanilla ice cream on the top!!!!
INGREDIENTS:
Large red apples.
A large can.Of "Pillsbury" Crescent.
3/4 Cup.Of 7-up soda.
1/2 Cup.Of soft butter.
2/3 Cup.Of white sugar.
1/2 Small spoons.Of cinnamon powder.
1/2 Small spoons.Of vanilla extract.
The PREPARATION METHOD:
Step 1:
Initially, I preheated the oven to a temperature of 350 degrees, and I greased an 8-inch square baking pan.
Step 2:
Then, I cut each apple into 8 to10 thin wedges. And I cut the apple peels into slices and set them aside.
Step 3:
At this stage, I separated the "Pillsbury" Crescent into triangles. And starting at the big end, I rolled each apple cut into a crescent roll.
Step 4:
And I pinch the apples together to secured and protected them, then I put them in a baking dish.
Step 5:
It is better to do this if you first dry the apple and then roll the dough around it.
Step 6:
In a shallow saucepan, I heated the butter, and once melted, I added the sugar and cinnamon powder. I mixed well over medium heat until combined
Note:
The mixture can thicken and solidify with time.
Step 7:
When the sauce has thickened, I removed it from the heat and stir in the vanilla extract.
Step 8:
Over the apple pies, I poured the cinnamon mixture, and I poured the soda on top of the dumplings.
Step 9:
And to finish, I bake In the preheated oven for approximately 40 to 45 minutes, until the top was golden brown!!!
I HOPE YOU LIKE THIS DELECTABLE DUMPLINGS!!!