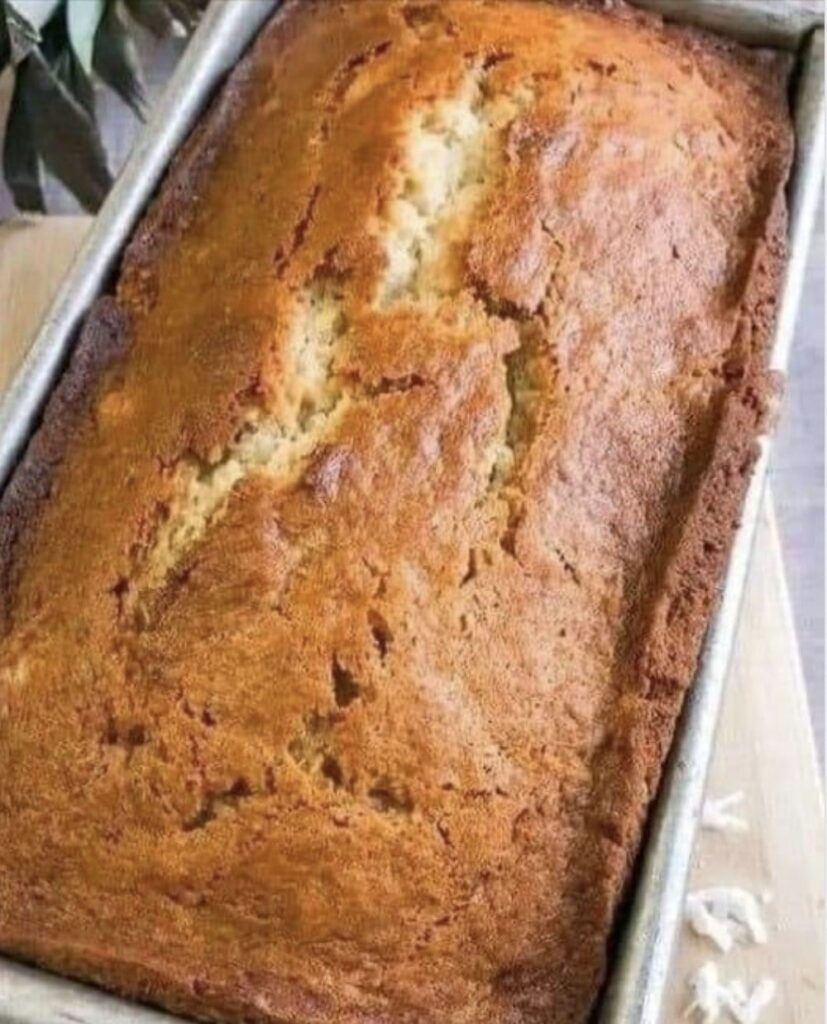 THE INGREDIENTS LIST:
2 to 3 ripe bananas, mashed.
1/3 Cup.Of melted butter.
1 Tsp.Of baking soda.
Pinch of salt.
3/4 Cup.Of granulated sugar.
1 large beaten egg.
1 Tsp.Of vanilla extract.
1 1/2 Cups.Of all-purpose flour.
1/2 Cup.Of shredded coconut.
1/2 Cup.Of chopped macadamia nuts (optional).
PREPARATION:
1st Step
Prepare your oven by preheating it to 350 degrees Fahrenheit (175 degrees Celsius). Grease a loaf pan that is 4 inches by 8 inches.
2nd Step
Use a fork to mash the overripe bananas that are located in a mixing bowl until they are completely smooth. Combine the melted butter with the mashed bananas and stir until combined.
3rd Step
Mix in the baking soda and a pinch of salt. After that, whisk the beaten egg, sugar, and vanilla extract together very well.
4th Step
Add the flour and coconut shreds gradually while blending until barely combined. Take care not to overmix. At this point, you may choose to include the chopped macadamia nuts if you so wish.
5th Step
After the loaf pan has been prepped, pour the batter into it and level the top. Bake for about 60–65 minutes, or until a toothpick inserted into the middle of the cake emerges clean.
6th Step
After allowing the Hawaiian Banana Bread to cool for ten minutes in the pan, remove it and place it on a wire rack so that it may cool fully.