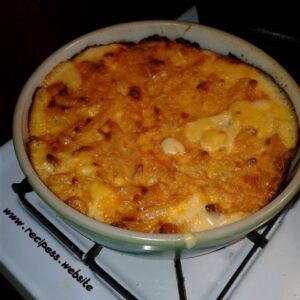 HOW TO MAKE MAC & CHESSE:
1 large brick of Medium cheddar cheese.
Grated into a pot add milk slowly as ur heating it up on stove stirrring constantly until its a smooth and thickened.
Then add 1lb of cooked elbows into cheese pot (keep elbows hot do not cool them down after cooking.cheese will not stick)
Mix together then put in a pan and into oven on broil until golden brown on top and serve.
Enjoy.