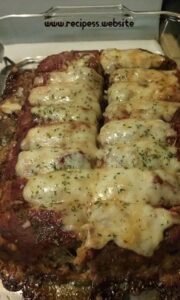 How To Make Italian Meatloaf :
Its just ground beef with meatloaf seasonings.
Take a sheet pan lay your bacon out put half of the meat flatten out top with salami, pepperoni, and mozzarella and the other half of meat form a loaf.
Then flip it into a baking pan top with ketchup and bake for about an hour to hour in half .
Easy and delicious…Enjoy.