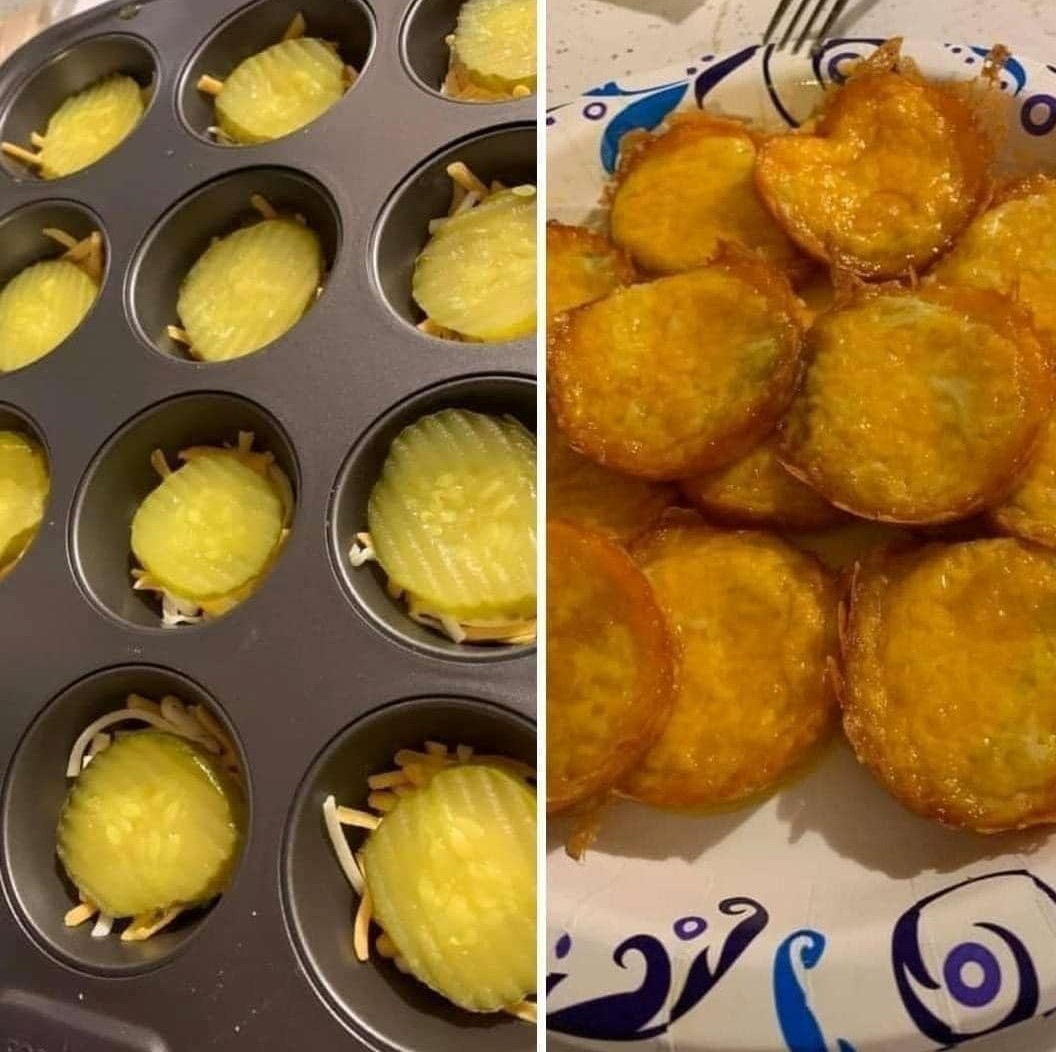 How to make keto-fried-pickles
Preparation time: 15 minutes.
Cooking time: 10 minutes.
Total time: 25 minutes.
Servings: This recipe makes approximately 4 servings.
Welcome everyone!!
Introducing Keto Fried Pickles, a mouthwatering snack that combines the tangy goodness of dill pickles with a crispy, keto-friendly coating. Perfect for those following a ketogenic diet or anyone looking for a low-carb treat, these fried pickles are sure to be a hit.
The magic happens when the dill pickle slices are dipped into a whisked egg, ensuring a smooth and even coating. Next, they are coated in a mixture of almond flour, grated Parmesan cheese, and a blend of savory seasonings, including garlic powder, onion powder, and salt. This combination adds a delightful crunch and a burst of flavor that perfectly complements the pickles.
But what sets these keto-fried pickles apart is the cooking method. Instead of deep-frying, they are air fried, resulting in a lighter and healthier alternative. The air fryer crisps up the coating to golden brown perfection, all while using minimal oil. The result is a guilt-free snack that satisfies your cravings without compromising on taste.
Whether you're serving them as an appetizer at your next gathering or enjoying them as a tasty snack, these keto-fried pickles are sure to please. They are quick and easy to make, taking just 25 minutes from start to finish. So, get ready to enjoy the satisfying combination of tangy pickles, crispy coating, and keto-friendly ingredients in every bite. Your flavor buds will thank you!
Ingredients:
1 and a half cups of dill pickle slices.
1 large egg.
Half a cup of almond flour.
Half a cup of grated Parmesan cheese (refer to note).
Half a teaspoon of garlic powder.
Half a teaspoon of onion powder.
Half a teaspoon of salt.
Avocado oil spray.
For Ingredients And Complete Cooking Instructions Please Head On keep on Reading (>)