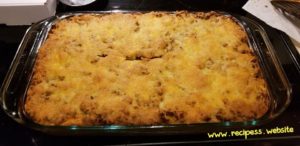 I made the chili (make it whatever way you want). Make sure to cook off most of the liquid.
Make 2 boxes of jiffy cornbread mix.
13×9 pan, sprayed with nonstick.
Put the Cornbread in first then gently put the chili on top so you can't see the cornbread and top with whatever cheese you want.
350 in the oven for about 20-25 minutes.
I cut it in the middle to make sure the cornbread was cooked through.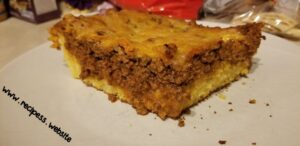 ENJOY.