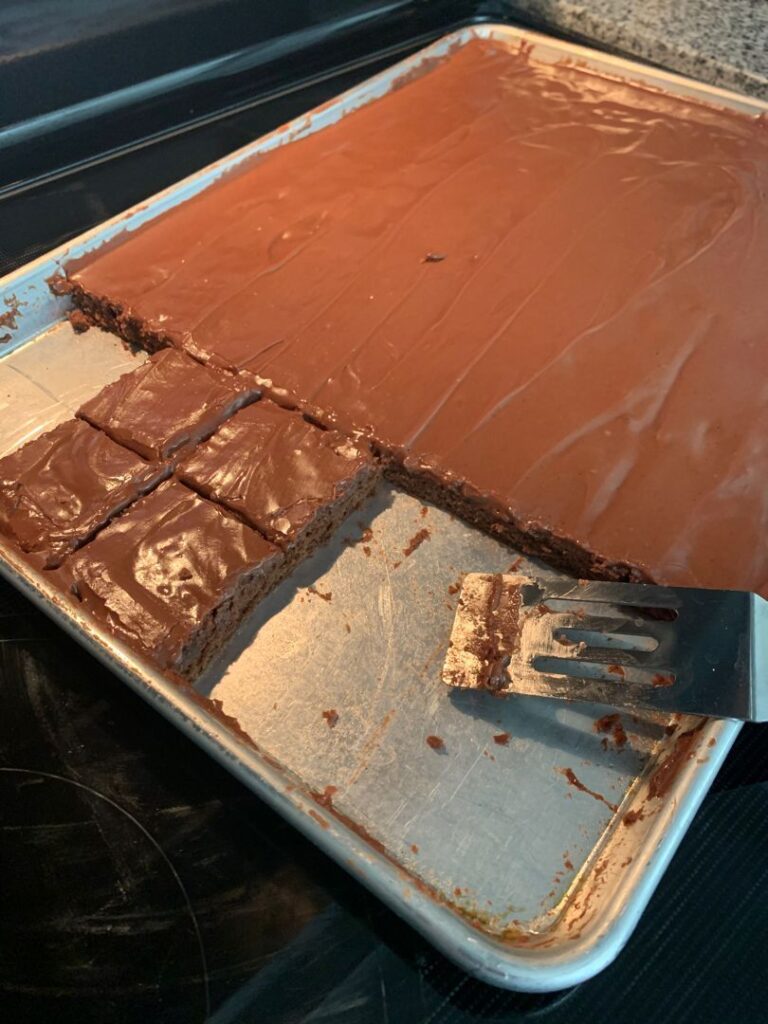 HOW TO MAKE LUNCH LADY BROWNIES: A CLASSIC TREAT WITH A DASH OF NOSTALGIA
The fudgy texture and decadent chocolate taste of Lunch Lady Brownies have made them a beloved dessert staple for generations. These delectable delicacies take one back to the days when school cafeterias offered warm pastries that provided a sense of warmth.
Indulge in the feeling of being transported back in time with Lunch Lady Brownies, an enduring delicacy that embodies the spirit of the soothing treats that were popular in days gone by. These brownies, with their fudgy consistency, rich chocolate taste, and delectable frosting, are certain to become a household favorite in your home. Savor the flavor of a time-honored dish that was prepared with affection as you share it with someone you care about.
THE INGREDIENTS LIST:
1 Cup.Of unsalted butter.
1/2 Cup.Of unsweetened cocoa powder.
2 Cups.Of all-purpose flour.
2 Cups.Of granulated sugar.
4 large eggs.
4 Tsp.Of vanilla extract.
1/2 Tsp.Of salt.
1 and 1/2 Cups.Of chopped nuts (optional).
1/2 Cup.Of whole milk.
FOR THE FROSTING:
1/4 Cup.Of unsalted butter.
1/4 Cup.Of cocoa powder.
1/4 Cup.Of whole milk.
3 Cups.Of powdered sugar.
1 Tsp.Of vanilla extract.
For Ingredients And Complete Cooking Instructions Please Head On keep on Reading (>)