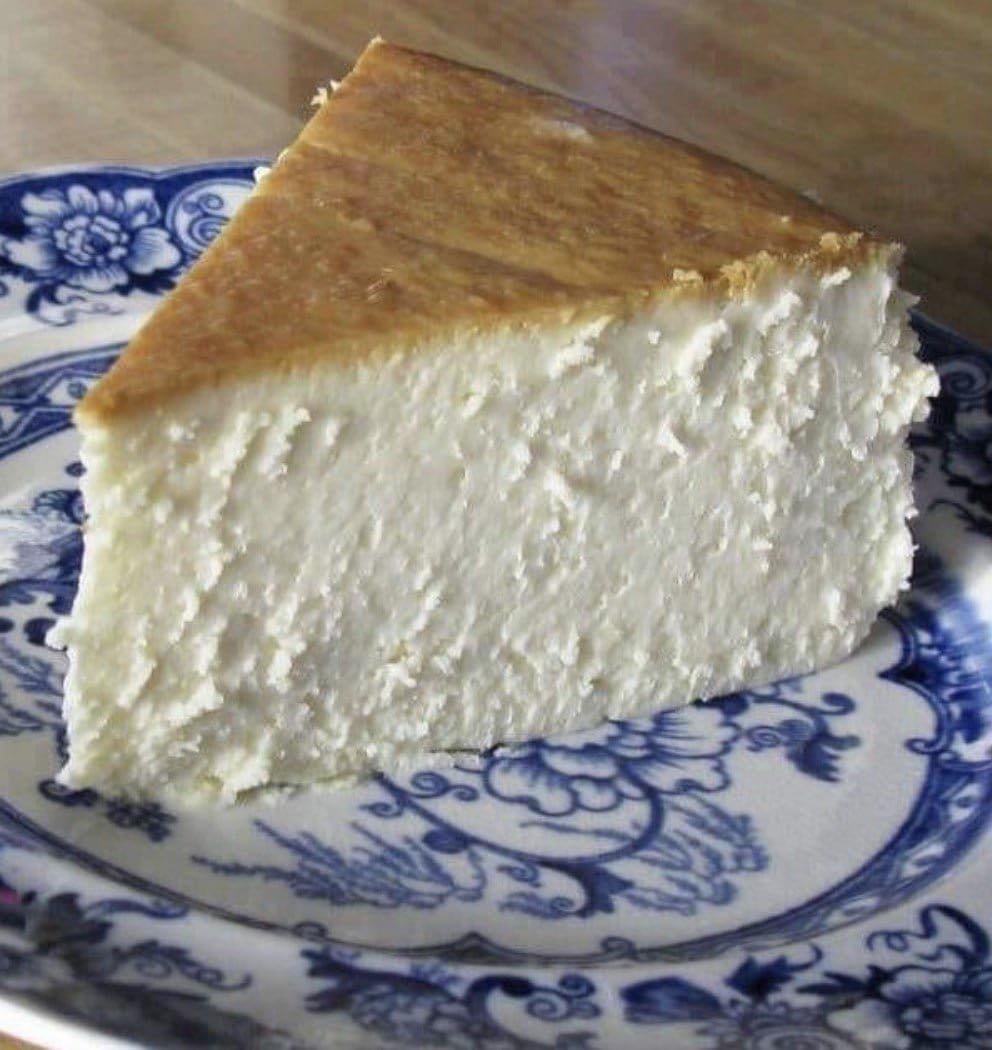 HOW TO MAKE NEW YORK CHEESECAKE
A delectable delicacy that is always a fan favorite, New York Cheesecake is known for its silky smoothness and velvety creaminess. Everyone will be able to create this cheesecake since it is so simple. Cheesecake that is both visually stunning and deliciously perfect has a rich flavor profile.
The moment you leave the room with this opulent, luscious, and creamy dessert in your hands, you are going to be hailed as the most well-liked individual there. It's common knowledge that cheesecake is one of the most popular desserts in the world, but this one takes the cake with its excellent flavor and surprisingly simple preparation. Anybody is capable of doing this, making them the undisputed champion of sweets. Prepare yourself for the cheesecake to be gobbled up since it is a delectable treat. It's possible that there won't be very many leftovers.
This New York cheesecake is a lovely dessert since it can be customized in any way you want by using your favorite toppings on top of its already decadent base. Yet, it may also function on its own. You do not have to be familiar with all of the ins and outs of baking a cheesecake since I will provide you with those details here. If you have never baked a cheesecake before, this is the perfect recipe to use as your first effort. Everyone has a soft spot in their heart for cheesecake, and this one won't let you down.
INGREDIENTS NEEDED:
FOR MAKING THE CRUST; YOU'LL NEED:
1 ½ Cups.Of graham cracker crumbs about 12 crackers
¼ Cup.Of granulated white sugar.
¼ Cup.Of butter – melted.
A pinch.Of salt.
FOR THE CHEESECAKE; I USED:
4 cans.Of softened cream cheese (8 ounces per each).
8-oz.Of sour cream; softened to room temp.
1½ Cups.Of white sugar.
5 large beaten eggs.
1 Tbsp.Of Vanilla extract.
1 Tbsp.Of lemon zest.
DIRECTIONS:
THE CRUST PREPARATION:
1st Step
Turn the oven on to 325 degrees. Prepare your springform pan by first coating it with cooking spray, then laying a circle of paper on the bottom, and then spraying the top of the parchment with cooking spray.
2nd Step
Combine graham cracker crumbs, sugar, and butter that have been melted together. This should have the consistency of moist sand.
3rd Step
When your springform pan has been prepped, pour in the crumb mixture and push it down evenly into the pan.
4th Step
To get a lovely uniform crust and really press it in, you may use the bottom of a flat glass or a flat measuring cup. This will ensure that the topping is distributed evenly. Bake for 10 minutes.
FOR MAKING THE CHEESECAKE FILLING; FOLLOW THESE STEPS:
1st Step
Put the cream cheese that has been softened into the mixing bowl of your stand mixer. With the paddle attachment, beat the cream cheese at medium to high speed for approximately a minute. Scrape the bowl's sides and bottom and continue beating for a few seconds.
2nd Step
Mix the sugar and sour cream at a medium-to-low speed until they are barely mixed. Again, scrape the basin and mix for 10 seconds.
3rd Step
Add eggs and beat on low until mixed, about 30 seconds to 1 minute. Re-scrape the basin. Then add vanilla and lemon zest. Beat till just blended. At this time, your batter should be uniform and somewhat thin.
THE BAKING DISH PREPARATION:
1st Step
Using four sheets of 18-inch heavy-duty aluminum foil, cover the outside of your springform pan. You may use ordinary foil, but you may need a few more sheets to prevent water from entering the pan.
2nd Step
Put the covered dish into a deep roasting pan. Instead, you may use a baking sheet with sides that are at least 2 inches deep. Incorporate the cheesecake batter into the springform pan.
THE CHEESECAKE BAKING METHOD:
1st Step
The baking sheet should be filled with boiling water to a depth of approximately 1.5 inches around the springform pan. Place the pan in the oven on a rack in the lowest third.
2nd Step
Put in the oven for 1 1/2 hours. The cheesecake should be checked for doneness after an hour has passed in the oven. You can tell whether the dish is done by giving the pan a little shake while it is still in the oven. The cheesecake should have some give to it, without becoming runny. Give it 15 more minutes if it still appears extremely liquid.
3rd Step
Turn off the oven after the cheesecake has reached the firm yet jiggly stage, but keep it in for another hour or two, until the oven has cooled down.
4th Step
After the cheesecake and oven are cold, remove them from the pan by lifting on the foil. Set aside at least 6 hours to chill in the refrigerator.
5th Step
Run a knife along the edge of the pan just before serving to make removing the springform easier. Sprinkle on your favorite seasonings and enjoy it!