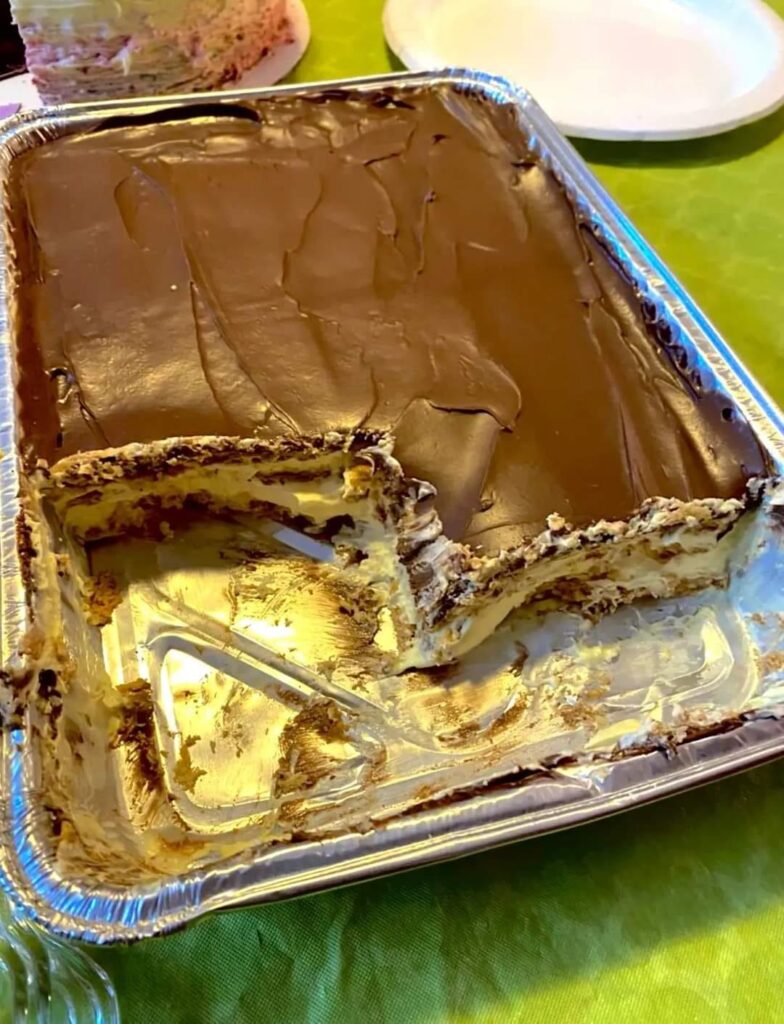 HOW TO MAKE NO-BAKE CHOCOLATE ECLAIR CAKE
This Chocolate Eclair Cake is a simple recipe that requires no baking and is a traditional treat in the Midwest. It takes around ten minutes to put together, not including the time needed to cool, and it is made using graham crackers, pudding, whipped topping, and chocolate frosting.
The Chocolate Eclair Cake is a traditional flat cake that tastes like a chocolate-covered, creamy eclair. It does not need any baking and can be made on a sheet pan. This cake has been passed down from generation to generation, and it is always one of the most requested sweets at each potluck, so I decided it was about time we gave it another go.
The layers of graham crackers, pudding, whipped topping, and decadent chocolate frosting may be made by anybody, not only bakers. While you sleep, your refrigerator will do all the hard work for you, gradually transforming those layers into a wonderful, velvety, chocolate cake that will make everyone think you spent a lot more time on it than you did.
THE INGREDIENTS LIST:
2 Pkgs.Of instant vanilla pudding mix.
3 1/2 Cups.Of milk.
A large box.Of whipped topping thawed.
A graham crackers box.
Dark chocolate frosting; I used a medium can.
PREPARATION:
First Step
In a medium basin, thoroughly combine the pudding mix and milk with a whisk. Whisk in the powdered topping.
Second Step
Using cracked graham crackers if necessary, line the bottom of a 9-by-13-inch pan with a single layer of graham crackers.
Third Step
Pour half of the pudding mixture evenly over the crackers. Then add another layer of crackers to the top.
Fourth Step
At this step; you need to pour the pudding mixture all over the 2nd layer of crackers, then layer a third layer of crackers on top.
Fifth Step
Spread the frosting carefully over the graham cracker layer. And don't forget to refrigerate for a minimum of 8 hours, or overnight. Serve refrigerated and preserve leftovers in the refrigerator, covered.