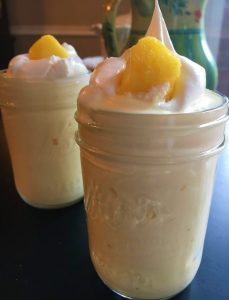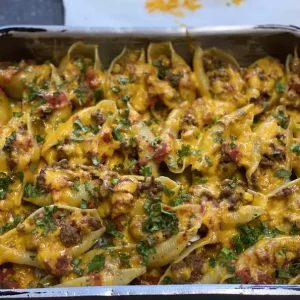 YOU'LL NEED THESE INGREDIENTS:
1½ Pound.Of Ground beef.
1 medium Garlic clove.
Black pepper, ground.
Sazon-perfecta" seasoning.
2 Cups.Of medium-sized Pasta shells.
¼ Cup.Of Canola Oil.
4 Cups.Of Water.
2 large spoons.Of knorr chicken bouillon.
4 large spoons.Of Granulated knorr tomato bouillon.
3 diced Serrano chiles.
A medium chopped Onion.
A Can. Of Rotel.
Chopped Cilantro.
Garlic and onion powder, to taste.
2 Packages.Of Red sazon.
One medium bay Leaf.
STEPS TO MAKE THIS DELICIOUS RECIPE:
Step 1:
Brown the ground beef with chopped garlic, black pepper, and Sazon perfecta seasoning to begin the preparation.
Step 2:
Meanwhile, in a large pan, you need to brown the pasta shells in 1/4 cup oil as you would brown rice a Roni.
Step 3:
Now it's time to remove the fat from the ground beef. In the pasta shells, you're going to want to incorporate beef.
Step 4:
You should then add water, knorr chicken broth granulated, serrano chilies diced, tomato knorr granulated bouillon, Rotel, a handful of chopped cilantro, Sazon rot, bay. After that, adjust the amount of garlic and onion powder per your preference.
Step 5:
Also, please stir before coating. Finally, cook on medium-high heat until the shells are al dente, then serve and enjoy!
I HOPE YOU'LL ENJOY IT!! IF YOU TRY THIS RECIPE PLEASE LEAVE A COMMENT BELOW!!