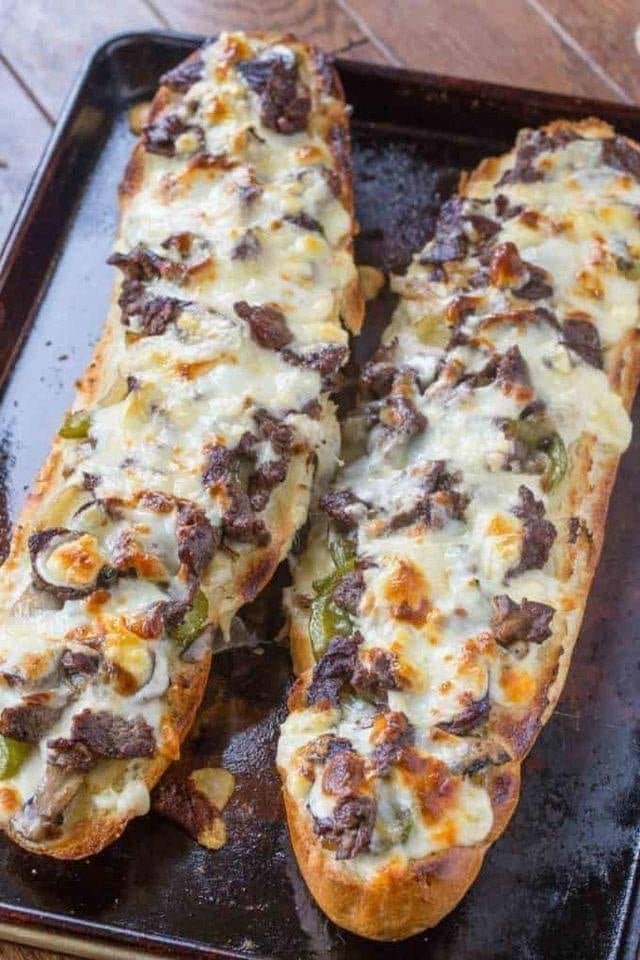 Ingredients:
Two tsp vegetable oil.
Two onions, very thinly sliced into rings.
¼ inexperienced pepper, thinly sliced.
¼ crimson pepper, thinly sliced.
Two mushrooms, thinly sliced.
300g steak (rib steak or sirloin), very thinly sliced.
Salt.
Freshly floor black pepper
150g of white cheese (Kraft processed cheese) or four skinny slices of provolone.
2 hoagie pieces of bread or 2 small individual baguettes (about 20 cm each), hot.
Pickled dill kosher.
Instructions:
Step 1
First, heat olive oil in a large skillet over high heat, then lower the heat to medium and add the onions, sautéing them for one minute.
Step 2
Then, include the peppers and mushrooms, stir, and continue cooking until the mushrooms become browned and the onions become translucent.
Step 3
After that, continuously stir the mixture, and introduce the steaks and cook for about 3 minutes, or until the meat takes on a light brown color, then, season with salt and pepper to taste.
Step 4
In this step, lay the provolone slices on top of the meat and let them melt (If you're using cheese that sizzles, melt it in a double boiler before adding it to the dish).
Step 5
Next, slice the bread lengthwise and toast it. Then, distribute the meat mixture evenly between the two pieces of bread.
Step 6
Finally, if you have melted cheese, sprinkle half of it on each piece of bread.
Short tips:
– Use thinly sliced rib steak or sirloin for the most authentic flavor.
– Melt cheese thoroughly for a gooey texture.
– Wrap the sandwich for easy handling.
Variations:
– Go vegetarian with sautéed veggies or meat substitutes.
– Add jalapeños or red pepper flakes for a spicy twist.
– Experiment with different cheeses.
Have a nice day!!