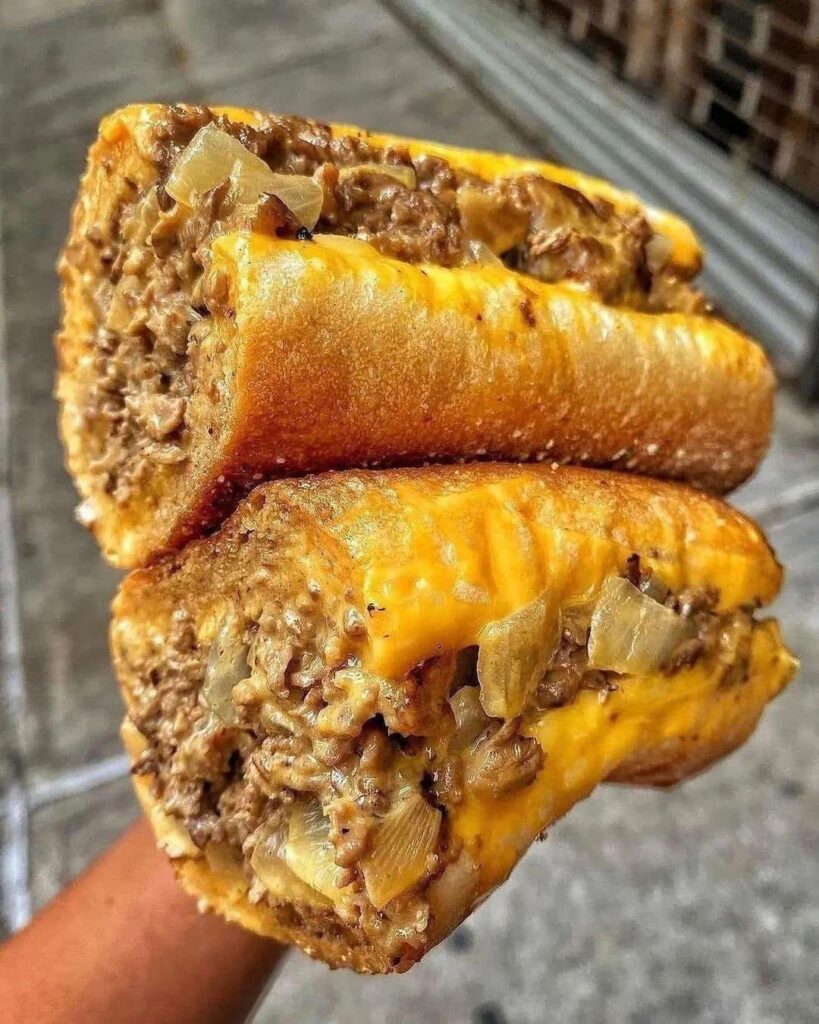 THE INGREDIENTS LIST:
1 Lb.Of ground beef.
1 large onion; slice it thinly.
A green bell pepper; slice it thinly.
1 red bell pepper, slice it thinly.
2 garlic cloves; minced.
1/4 Cup.Of ketchup.
2 Tbsp.Of Worcestershire sauce.
1 Tbsp.Of soy sauce.
Salt and black pepper to taste.
4 provolone cheese slices.
4 hamburger buns.
PREPARATION:
1st Step
Cook the ground beef in a large pan over medium heat until it has developed a browned appearance. While it is cooking, break it up into smaller pieces. Remove any extra fat, then put it to the side.
2nd Step
In the same skillet, if more oil is required, add it, and then add the onions and bell peppers that have been cut very thinly. For approximately five to seven minutes, or until they have reached the desired tenderness and little caramelization, sauté them.
3rd Step
Put the minced garlic in the pan and continue to cook it for one more minute until the garlic takes on a pleasant aroma.
4th Step
After the ground beef has been cooked, place it back into the pan together with the onions and peppers.
5th Step
Mix the ketchup, Worcestershire sauce, and soy sauce together until well combined. Salt and black pepper may be added to taste as a seasoning. Continue cooking for an additional two to three minutes to enable the flavors to combine.
6th Step
On top of the meat mixture, place a piece of provolone cheese and let it melt while you continue with the recipe.
7th Step
Lightly brown the hamburger buns by placing them in the toaster or the oven.
8th Step
Scoop some of the Philly Cheesesteak Sloppy Joe mixture onto the buns that have been toasted. And be sure to serve it hot so you can really appreciate the wonderful taste combination.
Philly Cheesesteak Sloppy Joes offers a unique twist on a classic favorite, bringing the iconic flavors of a Philly cheesesteak to your table in a convenient, hand-held format. The beef is seasoned, and it is combined with onions and peppers that have been caramelized, as well as melted provolone cheese, to create a symphony of tastes that is guaranteed to satisfy. This recipe is likely to be a winner no matter where it is served, whether it is for a quick weekday supper or a more laid-back get-together. Savor the flavor of a Philly cheesesteak that has been reimagined as a Sloppy Joe and appreciate the blending of different culinary traditions.