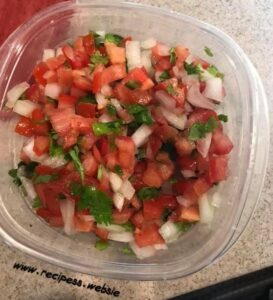 HOW TO MAKE PICO DE GALLO:
Use Roma tomatoes 2-21/2 sliced
Diced 1/2 large onion
You can use some green onions too
1 med jalapeño deseeded and sliced and diced and 1/2 pkg of fresh cilantro diced up.
Make sure to rinse it good before you use it. All the veggies.
Enjoy.