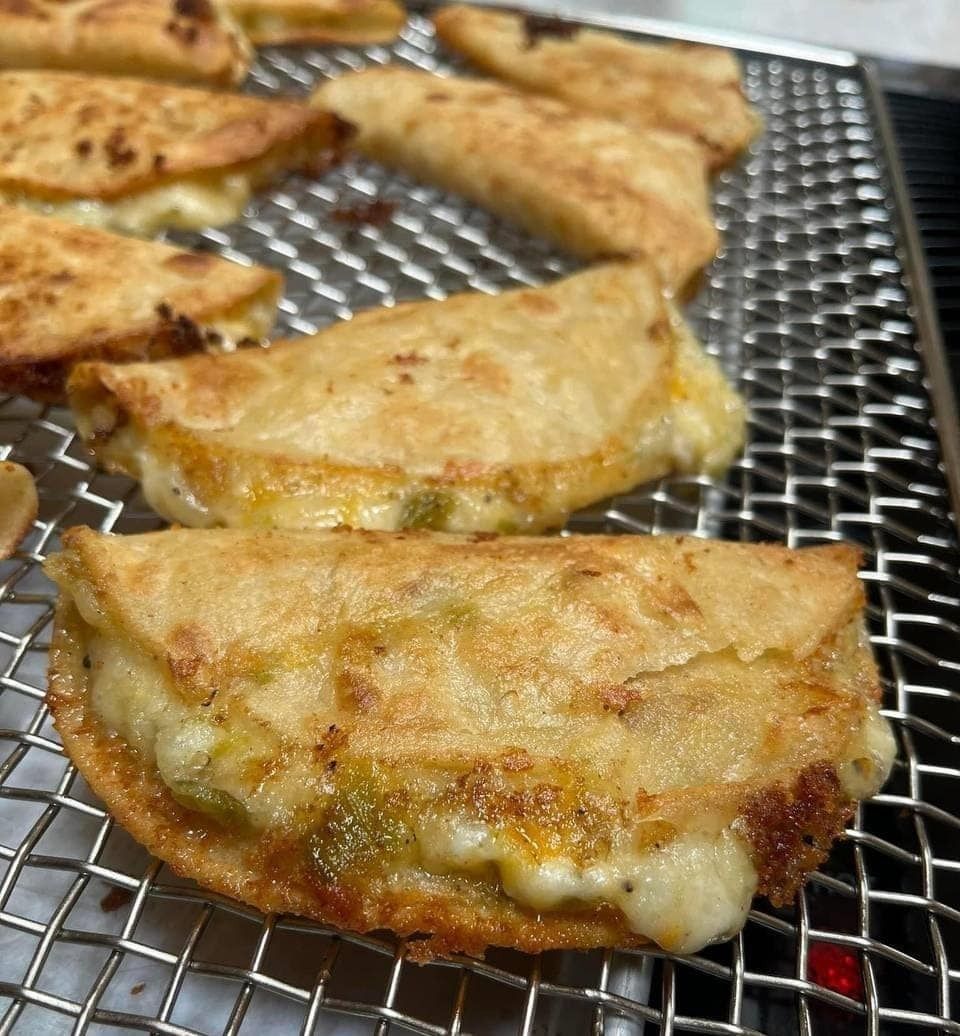 THE INGREDIENTS NEEDED:
FOR THE POTATO FILLING:
2 large russet potatoes; diced into small cubes.
2 Tbsp.Of olive oil.
1 medium chopped onion.
2 cloves garlic – minced.
1 small can.Of diced green chiles.
1 Tsp.Of ground cumin.
Salt and pepper to taste.
FOR ASSEMBLING TACOS:
8 small corn or flour tortillas.
1 Cup.Of shredded cheese; Monterey Jack or Cheddar.
Salsa, chopped cilantro, sour cream, and lime wedges for garnish (optional)
INSTRUCTIONS:
1st Step
Place the diced potatoes in a large kettle of salted water that is simmering. Boil for approximately 5 to 7 minutes, or until tender but not gelatinous. Drain and reserve.
2nd Step
Over medium-high heat, heat the olive oil in a large skillet. Add the minced garlic and diced onion. Approximately four minutes, or until they become aromatic and the onion turns translucent.
3rd Step
Add the diced potatoes to the onion and garlic in the skillet. Sprinkle with cumin powder, salt, and black pepper. Stir to incorporate the potatoes with the seasonings, then sauté for an additional 5 to 7 minutes, enabling them to become charred and caramelized.
4th
Stir the minced green chiles into the skillet until evenly distributed. Allow the flavors to combine for an extra 2 to 3 minutes.
5th Step
Warm the tortillas by microwaving them for 20 to 30 seconds while wrapped in a moist paper towel or by heating them on a dry skillet until malleable.
6th Step
On each heated tortilla, generously spoon the potato and green chile mixture. Add your preferred accouterments, such as salsa, minced cilantro, sour cream, and a dollop of lime juice, and top with shredded cheddar.
7th Step
You may now enjoy your Potato Green Chile Tacos. Serve them while still warm and let your taste receptors savor the delectable flavor combination.