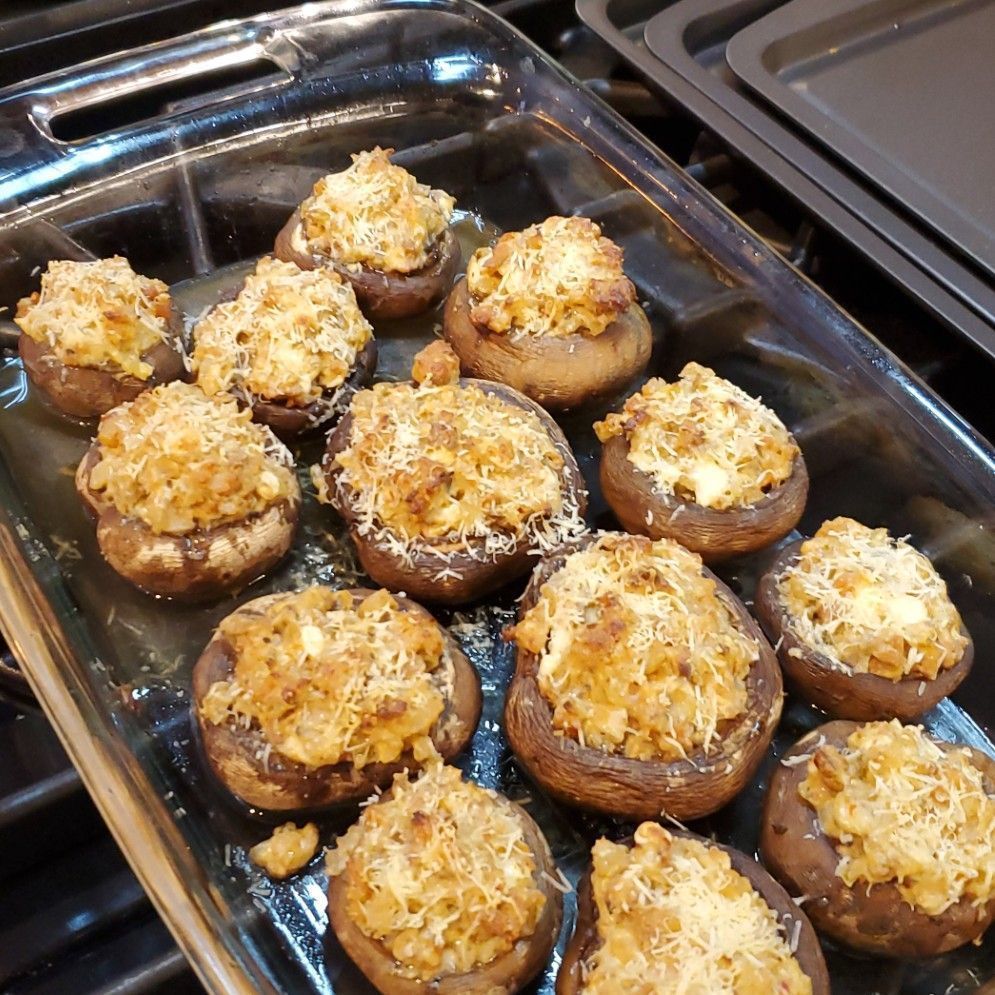 INGREDIENTS NEEDED:
– 24 large white button or cremini mushrooms
– 8 ounces lump crab meat, picked over for any shells
– 1/2 cup breadcrumbs
– 1/4 cup grated Parmesan cheese
– 2 tablespoons mayonnaise
– 2 tablespoons chopped fresh parsley
– 2 green onions, finely chopped
– 1 clove garlic, minced
– 1/2 teaspoon Old Bay seasoning (or any seafood seasoning)
– 1/2 teaspoon lemon juice
– Salt and pepper to taste
– Olive oil or cooking spray (for greasing)
PREPARATION:
Step 1
Set the oven's temperature to 375°F (190°C). A baking sheet may be gently greased with cooking spray or lined with parchment paper.
Step 2
Carefully cut the mushroom stems off and save them. To remove any dirt or debris, clean the mushroom tops with a moist paper towel. Place the cleaned mushroom caps stem-side up on the prepared baking sheet.
Step 3
Chop the saved mushroom stems into a fine powder.
Step 4
Combine the chopped mushroom stems, lump crab meat, breadcrumbs, grated Parmesan cheese, mayonnaise, minced garlic, green onions, Old Bay seasoning, lemon juice, salt, and pepper in a mixing dish. Mix everything together gently until it's well combined.
Step 5
Generously stuff each mushroom cap with the crab mixture. To make sure the filler stays together, softly press down.
Step 6
Bake the filled mushrooms in the preheated oven for 20 to 25 minutes, or until the filling is cooked through and the mushrooms are soft.
Step 7
Take the filled mushrooms out of the oven, and allow them to cool before serving.
Step 8
As an appetizer or party snack, serve the savory crab-stuffed mushrooms warm. They go excellent with a squeeze of fresh lemon juice, extra garnished chopped parsley, or a side of cocktail sauce for dipping.