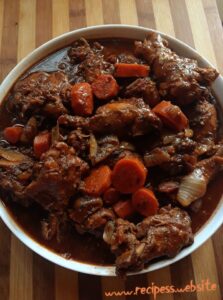 Stewed Chicken Wings having it with rice!
3 lbs of wingettes
1/2 tbsp black pepper
1 tbsp garlic powder
1 tbsp onion powder
1 tbsp cajun season
1tsp red pepper flakes
1/2 tbsp adobo
1 tbsp italian seasoning
1/2 tbsp paprika
1 tbsp maggi jugo sauce
1 tbsp gravy máster
5 cloves fresh garlic
5 springs of fresh tyme
3 stalks of scallions
1 tsp all spice seeds
1 large onion
Pinch of fresh ginger diced finely
2 large carrots diced
2 tbsp ketchup
3 cups chicken broth or water
Add your cleaned wings to a large bowl season with all the above leaving out the chicken broth and ketchup set aside to marinate 1 hour up to overnight .
When ready to Cook add the meat to a well hot skillet let it fry up a but like about then miniutes. After ten miniutes stir well then add chicken broth let it Cook for about 30 miniutes .after 30 miniutes add the ketchup and let it simmer another 10 miniutes it Will thicken on its own you dont need cornstarch or flour.and your done.
Enjoy.