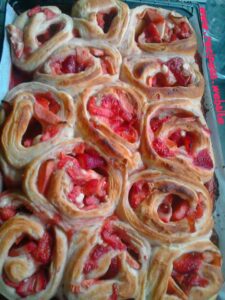 How To Make Strawberry Apple Rolls:
Regular bread dough. Basically pie filling w strawberries and apples (sugar and a squeeze of lemon.)
I leave big chunks for a nice bite. Roll w dough just like you do with cinnamon buns.
Bake at 350 for 25-27 mins. Frost or glaze with cream cheese or serve warm with vanilla ice cream.
Enjoy!