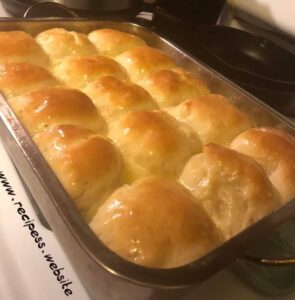 I present to you my delicious homemade yeast rolls. They are to die for.
HOW TO MAKE YEAST ROLLS:
1/4 cup warm not hot water, dissolve packet of yeast.
Once dissolved add 1/4 cup soft butter 1/4 cup sugar and an egg stir to combine.
Then add 3 1/2 to 4 cups flour, knead (I use the attachment on my kitchenaid) greased bowl, cover let rise until double, punch down shape let rise again.
Bake 400 degrees 12 to 14 minutes brush with melted butter.
Enjoy.