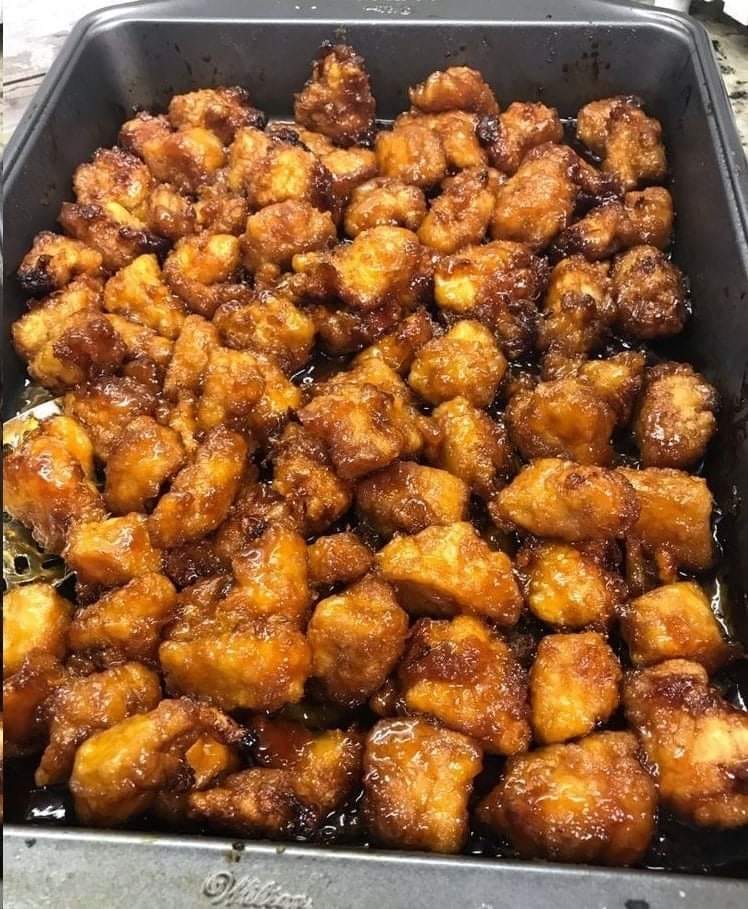 HOW TO MAKE BAKED SWEET AND SOUR CHICKEN
Baked Sweet and Sour Chicken is a scrumptious and healthier alternative to the fried version. This dish has soft chicken pieces that are topped with a sauce that is both acidic and sweet, resulting in a harmoniously balanced taste profile. Baking, as opposed to frying, results in a crispier texture as well as a more tantalizing flavor, all while minimizing the quantity of oil that is needed. Get ready to excite your taste buds with this tempting and simple recipe, which will undoubtedly end up being a favorite among the members of your family.
This famous Chinese takeout dish is given a pleasant makeover in the form of Baked Sweet and Sour Chicken, which results in a dish that is both healthier and just as tasty as the original. This meal is a crowd-pleaser because of its soft chicken pieces that are covered in a tangy-sweet sauce. It may be eaten as a main course or as part of a buffet since it is versatile enough to serve either way. Indulge in the tempting tastes of this handmade dish that is sure to become a go-to favorite for both regular family meals and special occasions alike.
THE INGREDIENTS LIST:
1.5 pounds.Of boneless, skinless chicken breasts, cut into bite-sized pieces.
1 Cup.Of all-purpose flour.
1 Tsp.Of salt.
1/2 Tsp.Of black pepper.
2 large eggs, beaten.
Cooking spray or vegetable oil, for greasing.
FOR THE SWEET AND SOUR SAUCE:
1/2 Cup.Of ketchup.
1/4 Cup.Of low-sodium soy sauce.
1/4 Cup.Of honey.
1/4 Cup.Of rice vinegar.
2 Tbsp.Of brown sugar.
1 Tbsp.Of cornstarch.
1 Tsp.Of grated fresh ginger.
2 cloves garlic, minced.
1/4 Tsp.Of red pepper flakes (optional, for a spicy kick)
Pineapple chunks and bell peppers (assorted colors), for garnish (optional).
For Ingredients And Complete Cooking Instructions Please Head On keep on Reading (>)