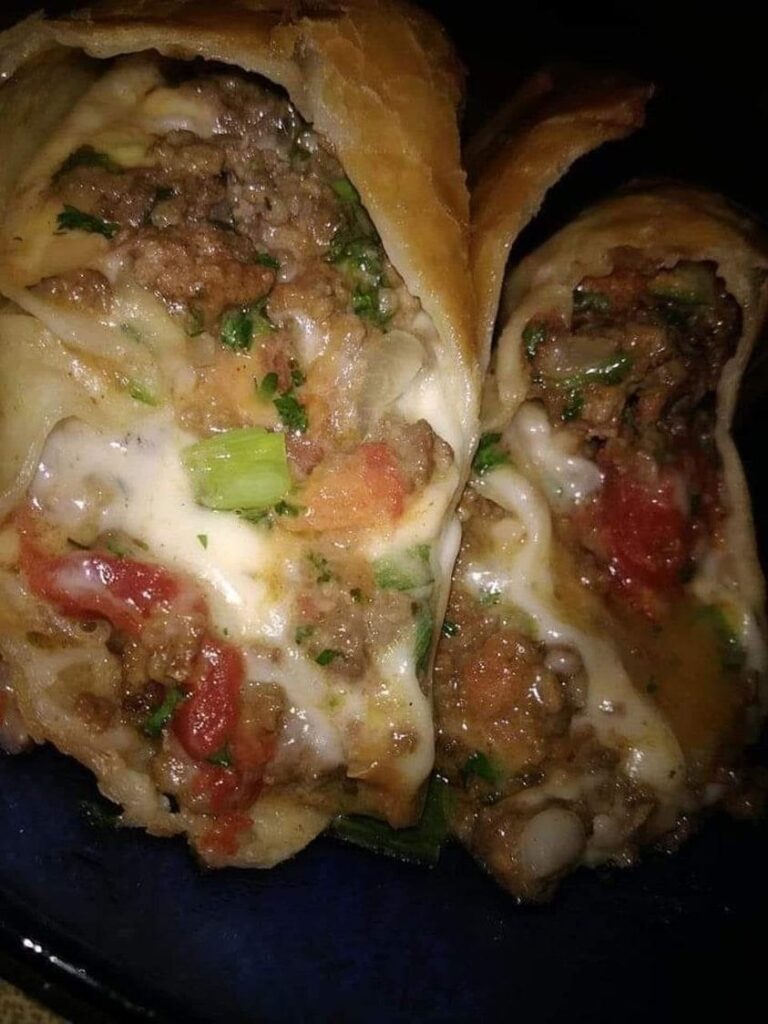 HOW TO MAKE BEEF AND CHEESE CHIMICHANGA – A MEXICAN DELIGHT
Beef and Cheese Chimichanga is a flavorful and indulgent Mexican dish that combines seasoned ground beef, gooey melted cheese, and a crispy tortilla shell. Often served with a variety of toppings and sides, this dish offers a burst of satisfying flavors and textures that are sure to please your taste buds. Whether you're craving a homemade Mexican feast or looking for a crowd-pleasing party dish, the Beef and Cheese Chimichanga is a delightful choice that's easy to make and enjoy.
Beef and Cheese Chimichanga is a delicious way to experience the bold and savory flavors of Mexican cuisine. With a perfect balance of seasoned beef, melted cheese, and the satisfying crunch of a crispy tortilla, each bite is a burst of indulgence. Customize your chimichanga with your favorite toppings and salsas, and savor the rich and satisfying taste of this Mexican classic.
THE INGREDIENTS NEEDED:
FOR THE FILLING:
Approx. 500 grams.Of ground beef.
1 small chopped onion.
2 garlic cloves – minced.
1 Tsp.Of ground cumin.
1 Tsp.Of chili powder.
1/2 Tsp.Of paprika.
Salt and pepper to taste.
1 Cup.Of shredded cheddar or Monterey Jack cheese.
FOR ASSEMBLY:
4 large flour tortillas.
Vegetable oil for frying.
Additional shredded cheese for topping.
Toppings of your choice (sour cream, guacamole, salsa, shredded lettuce, diced tomatoes, etc.).
For Ingredients And Complete Cooking Instructions Please Head On keep on Reading (>)