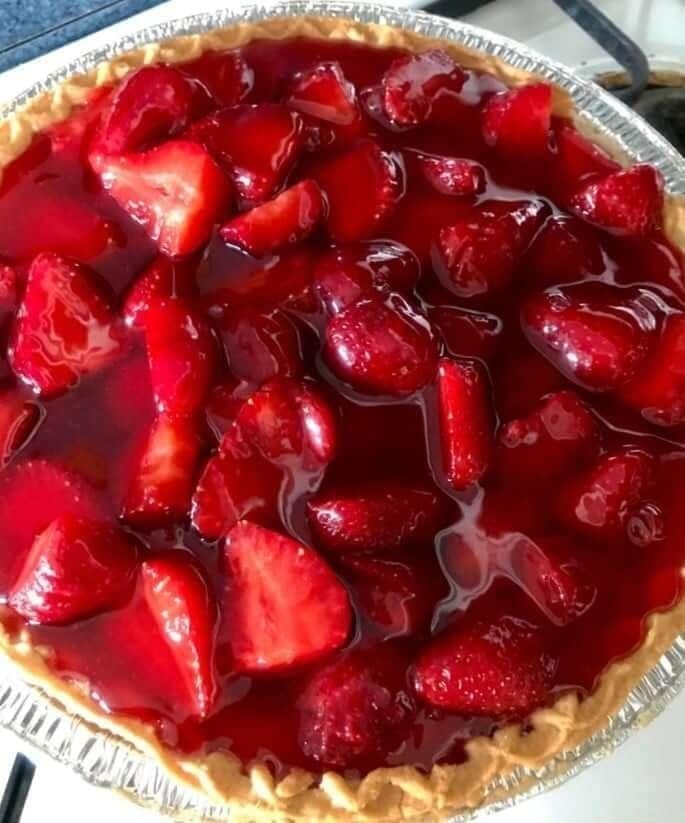 HOW TO MAKE BIG BOYS FRESH STRAWBERRY PIE
The Big Boys Fresh Strawberry Pie is a delicious ode to the fruity, lively spirit of summertime, and it's perfect for the season. This mouthwatering confection pays homage to the succulent wealth of fresh strawberries by encasing them in a buttery pie crust and covering them in a shiny glaze. It is a symphony of tastes and textures, with the natural sweetness of the strawberries taking center stage and providing a ray of sunshine with each and every bite.
The Big Boys Fresh Strawberry Pie is more than simply a dessert; rather, it is a celebration of the straightforward pleasures that the summer season has to offer. Strawberries that are full of luscious, juicy goodness and gleaming with a sweet glaze are nestled inside a crust that is delicate and flaky. Every taste is a sensory adventure through the season's finest produce, including a balance of sweetness and sourness that works well together. This pie is transformed into a scrumptious dessert that perfectly captures the spirit of summer when it is served with a dab of whipped cream or a scoop of vanilla ice cream.
THE INGREDIENTS LIST:
• 1 pre-baked 9-inch pie crust.
• 4 Cups.Of fresh strawberries, hulled and halved.
• 3/4 Cup.Of granulated sugar.
• 2 Tbsp.Of cornstarch.
• 1/2 Cup.Of water.
• 1/2 Tsp.Of vanilla extract.
• Whipped cream for garnish (optional).
For Ingredients And Complete Cooking Instructions Please Head On keep on Reading (>)