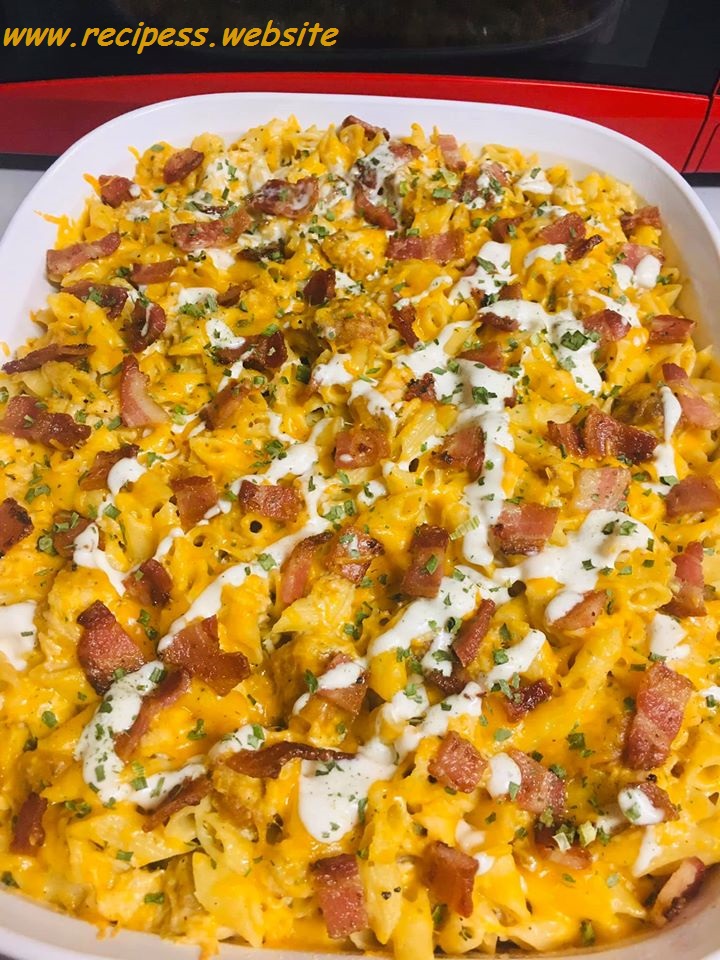 Have you ever been hungry for pasta, chicken, bacon, all these delicious ingredients at the same time, same dish?
Today's recipe is a mixture of all of this.
INGREDIENTS :
2 boneless, skinless chicken breast.
4 slices bacon, diced.
500 g of pasta [I used Rotini].
1 cup of shredded Mozzarella cheese.
1 cup of shredded cheddar cheese.
3 tbsp Ranch Seasoning and Salad Dressing Mix.
1 tbsp olive oil.
1 tbsp salt.
1 tbsp black pepper.
INSTRUCTIONS :
1- I preheated the oven to 350 degrees F.
2- I cooked bacon about 8-10 minutes in a large skillet, over medium heat.
3- In a large bowl, I mixed chicken with olive oil, and cooked it in the same skillet.
4- I cooked pasta in boiled water. Then I added it to the skillet.
5- I sprinkled mozzarella and cheddar cheese, salt and pepper, and baked about 15 minutes.
ENJOY.