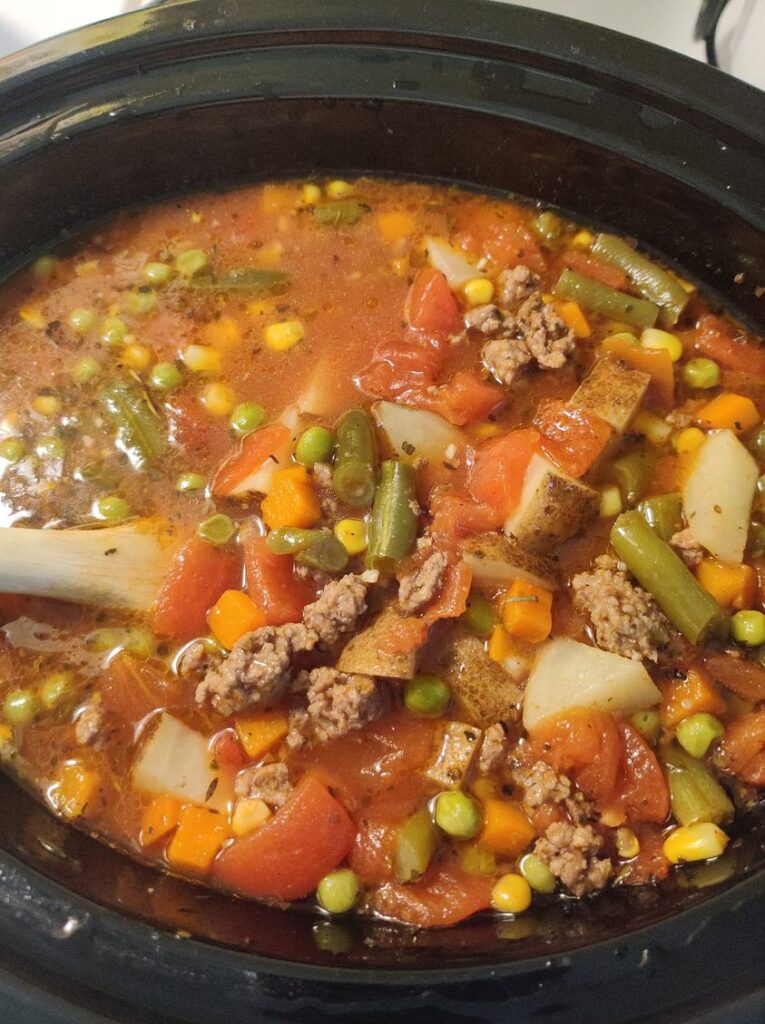 HOW TO MAKE HEARTY VEGETABLE BEEF SOUP RECIPE
Vegetable Beef Soup is a comforting and hearty dish that warms the soul and satisfies the appetite. Bursting with tender beef, vibrant vegetables, and a savory broth, it's a timeless classic that's perfect for chilly days or when you're craving a nourishing meal.
Vegetable Beef Soup is a classic comfort food that's both nourishing and satisfying. This homemade version is brimming with hearty chunks of beef, an assortment of colorful vegetables, and a flavorful broth. Whether you enjoy it on a cold winter night or as a comforting meal at any time of year, this soup is sure to warm your heart and delight your taste buds. Follow these simple steps, and you'll be able to create a bowl of homemade goodness that's sure to become a family favorite.
INGREDIENTS NEEDED FOR MAKING THIS AMAZING SOUP:
1 Lb.Of lean beef stew meat, cubed.
2 Tbsp.Of vegetable oil.
1 finely chopped onion.
2 garlic cloves, minced.
2 diced carrots.
2 diced celery stalks.
2 potatoes cubed.
1 Cup.Of green beans, cut into bite-sized pieces.
1 Cup.Of corn kernels (fresh, frozen, or canned).
1 Cup.Of peas (fresh or frozen).
1 (14-oz) can.Of diced tomatoes.
8 Cups.Of beef broth (homemade or store-bought).
2 bay leaves.
1 Tsp.Of dried thyme.
Salt and black pepper to taste.
For Ingredients And Complete Cooking Instructions Please Head On keep on Reading (>)