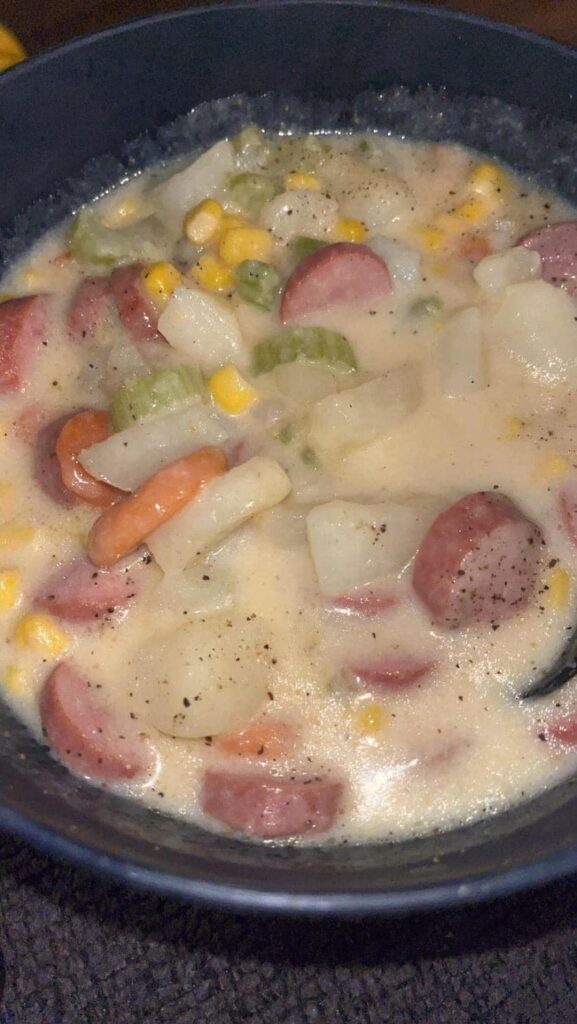 HOW TO MAKE KIELBASA POTATO SOUP
Preparation Time: For about 15 minutes.
Cooking Time: For about 30 minutes.
Total Time: For about 45 minutes.
Welcome foodies!! when the weather turns chilly and you're seeking a meal that's heartwarming and packed with flavor, "Kielbasa Potato Soup" comes to the rescue. This delightful recipe marries the savory, smoky essence of kielbasa sausage with the soothing creaminess of potatoes, creating a culinary symphony that will leave your taste buds singing.
In just about 45 minutes, you can go from your kitchen counter to a bowl of steaming, richly textured soup that's sure to satisfy your cravings for comfort food. With a preparation time of approximately 15 minutes and a total cooking time of around 30 minutes, this recipe perfectly balances convenience and culinary delight.
Whether you're a devoted kielbasa enthusiast or simply searching for a wholesome, comforting soup, "Kielbasa Potato Soup" promises to deliver a robust and fulfilling dining experience. Let's embark on this culinary journey, exploring the step-by-step process of crafting a bowl of warmth and flavor that you and your loved ones will relish.
Components:
4 cubed potatoes.
1 chopped onion.
1 stalk celery (1/2-inch pieces).
1 can (14 oz) beef broth.
1 can (14.5 oz) chicken broth.
1 cup water.
¾ lb. kielbasa sausage (sliced into 1/2-inch pieces).
One can of condensed cream of chicken soup (10.75 oz).
Ground black pepper to taste.
For Ingredients And Complete Cooking Instructions Please Head On keep  on Reading  (>)