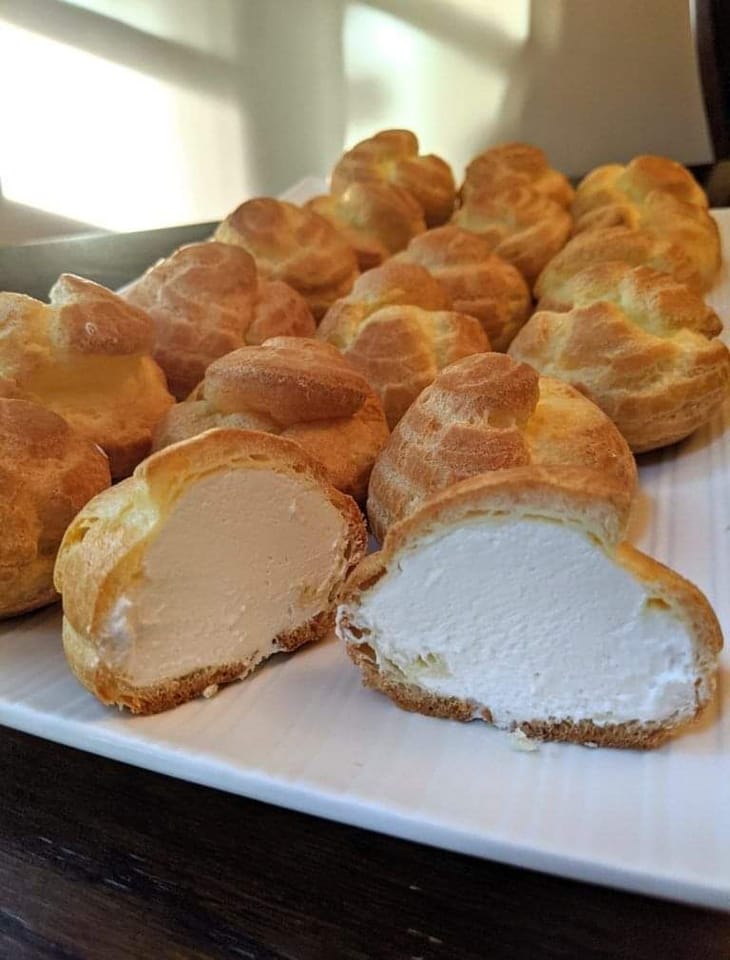 HOW TO MAKE MOM'S FAMOUS CREAM PUFFS
A delectable dessert, Mom's Famous Cream Puffs have a pastry crust that is light, delicate, and airy, and they have a filling that is rich, creamy, and delicious. These mouthwatering sweets will undoubtedly bring back fond memories from your youth or inspire you to make brand new ones with loved ones and close friends.
A classic dessert that is certain to get rave reviews is your mother's Famous Cream Puffs. The combination of the light and airy pastry with the sweet and creamy filling results in a taste and texture that is wonderful. These cream puffs are likely to become a treasured family tradition, whether you choose to savor them in their unadorned form or top them with a luscious chocolate glaze. Follow the instructions in this recipe to make a batch of these delectable confections that are a tribute to the culinary heritage of Mom.
THE INGREDIENTS LIST:
FOR THE PASTRY:
1/2 cup unsalted butter (1 stick)
1 cup water
1 cup all-purpose flour
1/4 teaspoon salt
4 large eggs.
FOR THE FILLING:
2 cups heavy cream
1/2 cup granulated sugar
2 teaspoons pure vanilla extract
FOR THE CHOCOLATE GLAZE (OPTIONAL):
4 ounces semisweet chocolate, chopped
1/2 cup heavy cream
1 tablespoon unsalted butter
For Ingredients And Complete Cooking Instructions Please Head On keep on Reading (>)