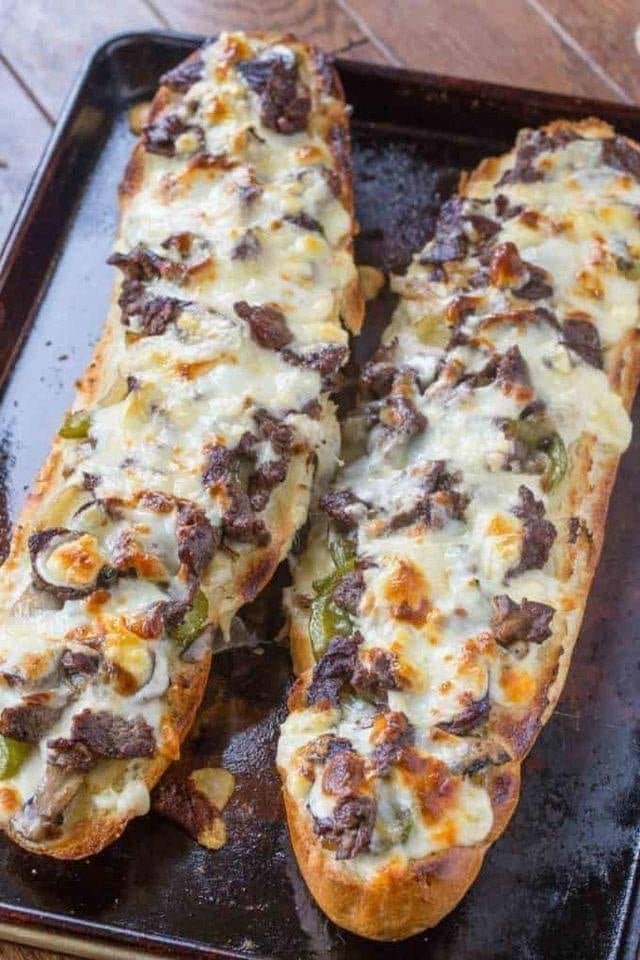 How To Make Philly Cheesesteak Cheesy Bread
Preparation Time: For about 15 minutes.
Cooking Time: For approximately 15 to 20 minutes.
Total Time: For approximately 30 to 35 minutes.
Hello, all!! Welcome, and indulge in the delectable world of Philly Cheesesteak Cheesy Bread, a culinary masterpiece that encapsulates the rich and iconic flavors of the City of Brotherly Love!!
This mouthwatering recipe brings together tender, thinly sliced steak, sautéed onions, peppers, mushrooms, and a generous serving of melted cheese, all artfully enclosed within a warm and toasty hoagie or baguette. The result is a harmonious marriage of textures and flavors that transforms this classic sandwich into a hearty and indulgent delight.
So, whether you're whipping it up for a cozy weeknight dinner or to impress guests at a special gathering, our Philly Cheesesteak Cheesy Bread offers an authentic taste of Philadelphia, right in the comfort of your kitchen. With each bite, you'll be transported to the bustling streets of Philly, where this sandwich has become a culinary legend.
Join us on a culinary journey as we guide you through the steps to create this gastronomic masterpiece, promising a memorable and mouthwatering experience that will leave your taste buds singing in delight.
Ingredients:
Two tsp vegetable oil.
Two onions, very thinly sliced into rings.
¼ inexperienced pepper, thinly sliced.
¼ crimson pepper, thinly sliced.
Two mushrooms, thinly sliced.
300g steak (rib steak or sirloin), very thinly sliced.
Salt.
Freshly floor black pepper
150g of white cheese (Kraft processed cheese) or four skinny slices of provolone.
2 hoagie pieces of bread or 2 small individual baguettes (about 20 cm each), hot.
Pickled dill kosher.
For Ingredients And Complete Cooking Instructions Please Head On keep  on Reading  (>)