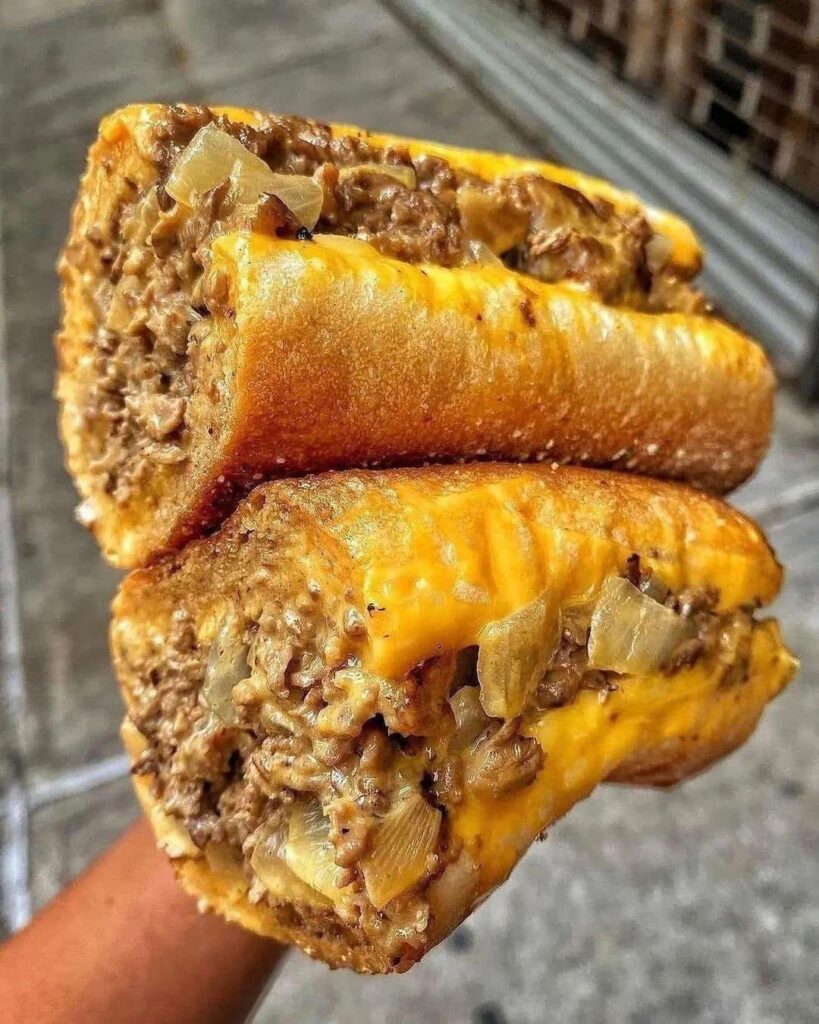 HOW TO MAKE PHILLY CHEESESTEAK SLOPPY JOES
Philly Cheesesteak Sloppy Joes are a kind of culinary fusion that combines the well-known tastes of a traditional Philly cheesesteak with the ease of preparation and portability of a Sloppy Joe sandwich. This culinary masterpiece is a symphony composed of delicate ground beef, sautéed onions and bell peppers, and gooey melted cheese, all of which are encased in a soft bun and served together. This recipe provides a full and savory supper that can be prepared in a short amount of time and with little effort, bringing together the finest aspects of both cultures.
The Philly Cheesesteak Sloppy Joe is not only a sandwich; rather, it is an example of an innovative cooking technique. The seasoned ground beef is cooked to perfection, and the caramelized onions and peppers create a mix of delicious delight that complements the steak perfectly. The melted cheese adds a layer of decadence and richness to the dish, as well as unifies the other components in a taste profile that is complementary to one another. Every mouthful is a trip into the core of Philadelphia's most famous sandwich, with a twist that makes it possible for any home chef to recreate it.
THE INGREDIENTS LIST:
1 Lb.Of ground beef.
1 large onion; slice it thinly.
A green bell pepper; slice it thinly.
1 red bell pepper, slice it thinly.
2 garlic cloves; minced.
1/4 Cup.Of ketchup.
2 Tbsp.Of Worcestershire sauce.
1 Tbsp.Of soy sauce.
Salt and black pepper to taste.
4 provolone cheese slices.
4 hamburger buns.
For Ingredients And Complete Cooking Instructions Please Head On keep on Reading (>)