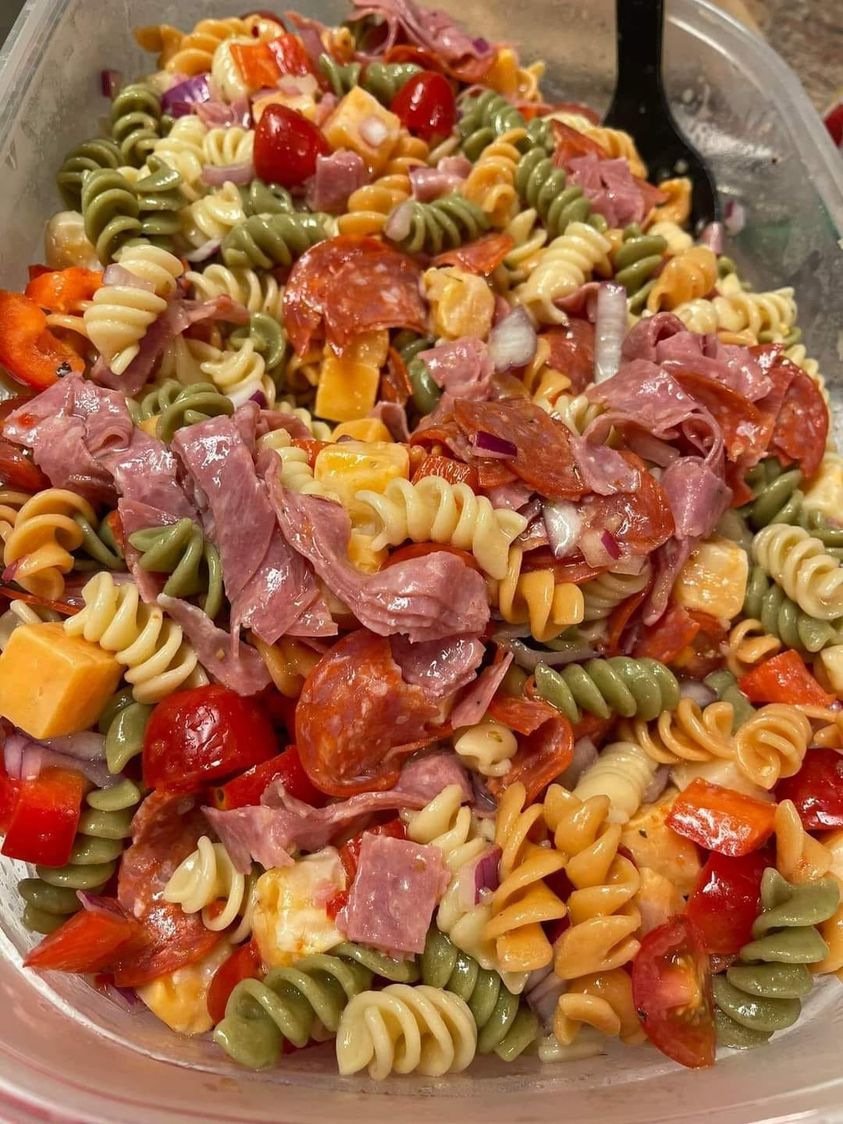 HOW TO MAKE BOX OF TRICOLORED PASTA
Tri-colored Pasta Salad with Pepperoni and Veggies is a vibrant medley of flavors and textures, marrying tender pasta with crisp vegetables and zesty pepperoni. This culinary creation is a celebration of fresh, wholesome ingredients, tossed in a tangy dressing to create a dish that's as visually appealing as it is delicious. It's a meal that brings a burst of color and a symphony of flavors to any table.
Tri-colored Pasta Salad with Pepperoni and Veggies is more than just a salad; it's a feast for the senses. The al dente pasta forms a sturdy base for the crisp vegetables and savory pepperoni, creating a satisfying blend of textures. The tangy dressing, with its harmonious blend of flavors, adds a zesty kick that ties all the elements together. Each bite is a journey through a rainbow of colors and a fusion of tastes, offering a perfect balance of freshness and heartiness.
THE INGREDIENTS LIST:
For the salad:
8-oz.Of Tri-colored rotini pasta.
1 Cup.Of cherry tomatoes, halved.
1 Cup.Of cucumber, diced.
1 Cup.Of bell peppers (assorted colors), diced.
1/2 Cup.Of chopped red onion.
1/2 Cup.Of black olives, sliced.
1/2 Cup.Of pepperoni slices, halved.
1/2 Cup.Of mozzarella cheese, cubed.
1/4 Cup.Of fresh chopped basil leaves.
For the dressing:
1/3 Cup.Of olive oil.
3 Tbsp.Of balsamic vinegar.
2 Tbsp.Of Dijon mustard.
1 Tbsp.Of honey.
2 cloves garlic, minced.
Salt and black pepper to taste.
For Ingredients And Complete Cooking Instructions Please Head On keep on Reading (>)