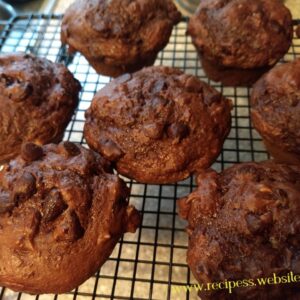 Chocolate Chip Muffins
Low fat and low in sugar
1 sugar free chocolate cake mix
1 egg
2 (very ripe) bananas-mashed
1 cup Fat free Greek plain yogurt
1 tsp vanilla extract
pinch of salt- optional
Stir ingredients till blended then add:
1 cup or "more" if you are like me and love chocolate chips Herseys(sugar free)
Spray muffin pan with cooking oil. Bake 325 for 25 minutes
Makes 12 muffins
FYI: freeze your bananas when they are very ripe in their peels. Makes them so easy when thawed to just squeeze out into the bowl.
Enjoy.